Looking for Chicwish reviews? We are too! We care a lot about what you think of our clothing, customer service, and your overall shopping experience. Your friends at Chicwish also scour the internet just like you do, checking out what you have to say about the brand. We want you to love your picks from us! When you don't love them, we want to rectify that. When you do adore your stuff, of course, we want to celebrate with you! Consider this series our love letter to you wonderful supporters as we continuously work to improve your experience.
Sweater weather and holiday family photo season are upon us! It's only right that you're introduced to the Chicwish bestseller that can help you slay both: Mommy-and-me sweaters.
Our Knit Your Love Cardigan ($76) truly is one beautiful layering piece for everyone in the family. Just get a load of this cozily-dressed quartet!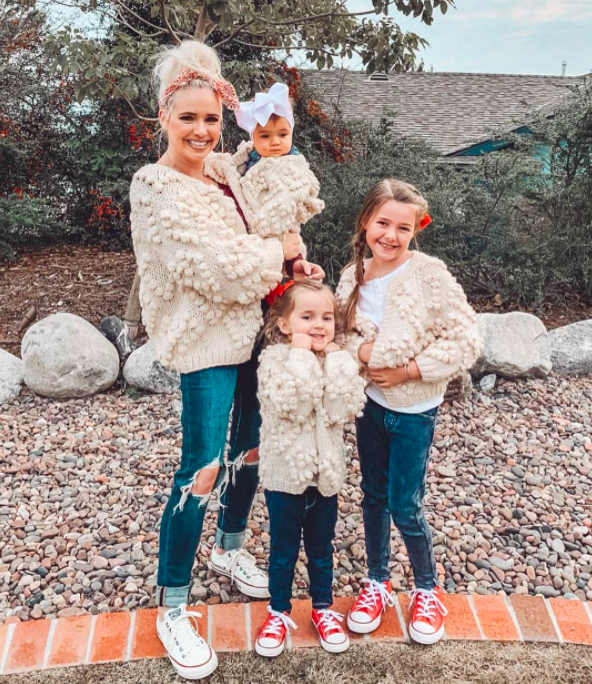 The sweater comes in adult sizes ranging from sizes XXS/XS to XXL/XXXL. The Knit Your Love Kids Cardigan ($49.90) is available in sizes 18-24M to 7-8YR!
You'll also find the Mommy-and-Me sweaters in a ton of different color options, including this cotton candy pink.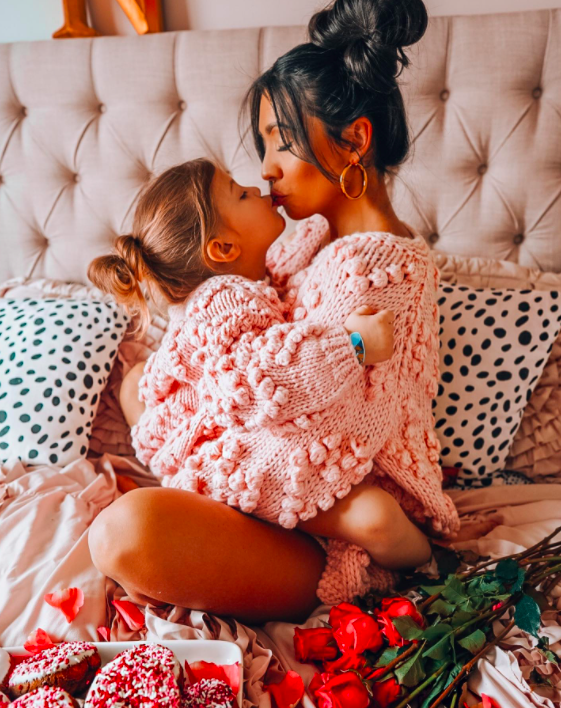 And perhaps you have a tiny tot who doesn't think it's so cool to match exactly. That's where the alternate color options really come in handy.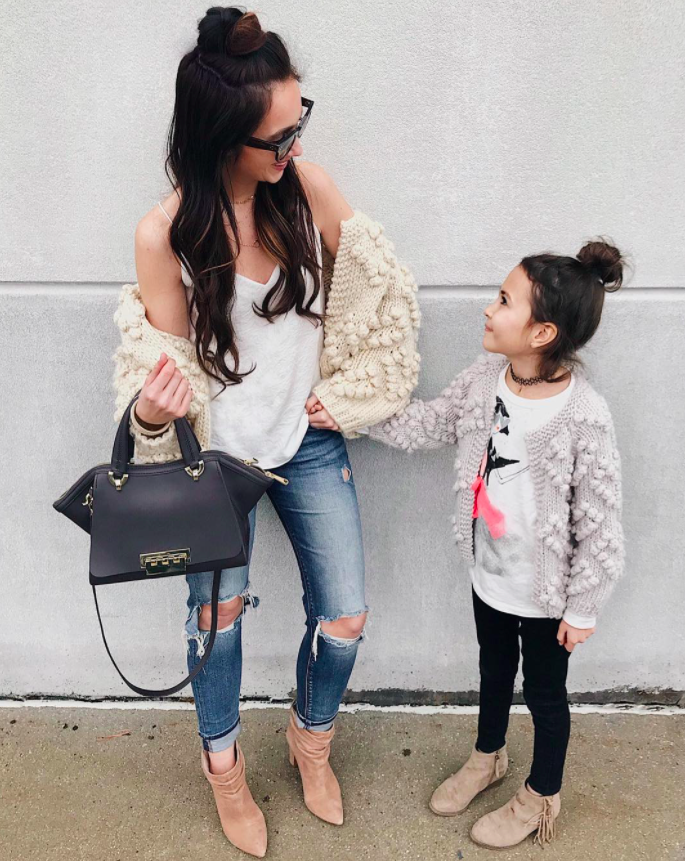 As beautiful as an Insta-worthy matching moment might be, you do deserve a quality garment that'll last beyond the initial post. Here are a few honest reviews for an even better idea about how Chicwish shoppers enjoy the sweaters in general.
Chicwish shopper, Jess, appreciates how the Mommy-and-me sweaters manage to be both beautiful and warm for chilly weather.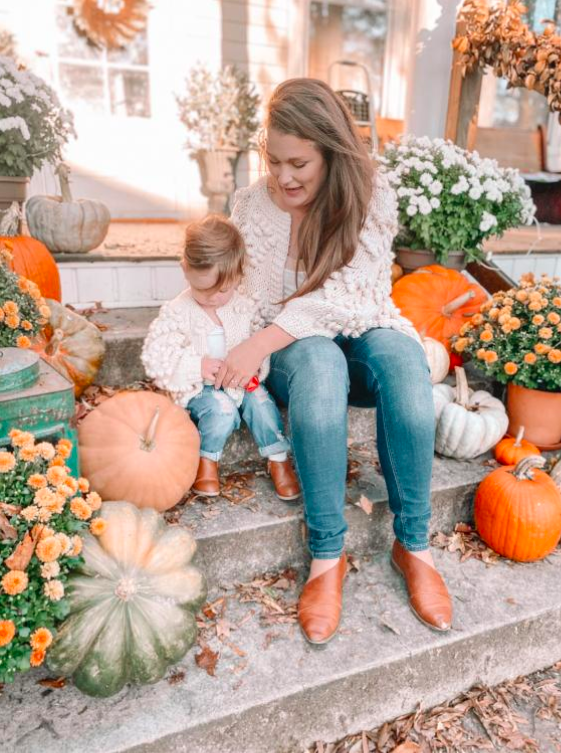 "Purchased this sweater, along with the matching child's sweater for my daughter. It's cozy, warm, gorgeous, and I love wearing it with my baby girl. It does run a tad small, but that's what I've come to expect of most Chicwish garments. Overall, love it."
Shopper Natalie also vouches for how fall- and winter-friendly the sweater is.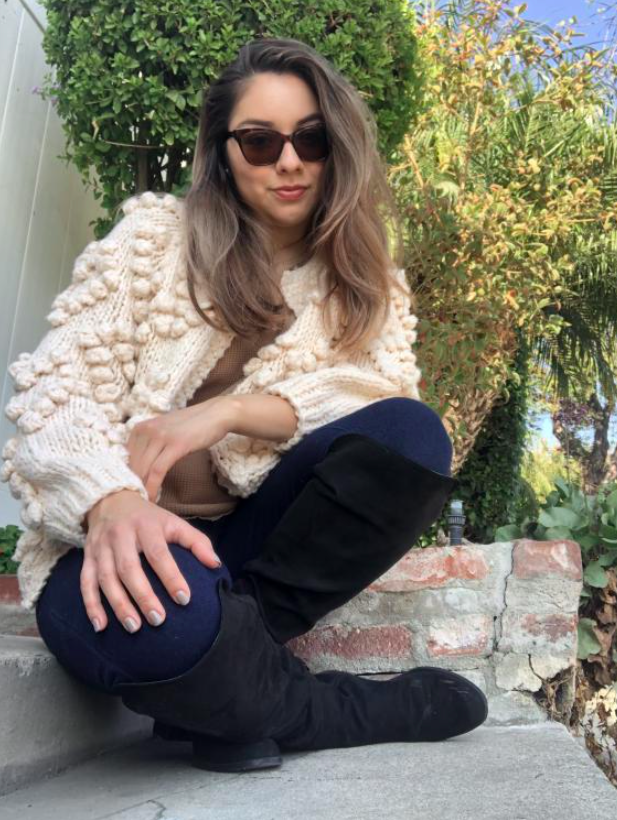 "This cardigan is VERY different than a typical throw over; it is stylish, heavy/thick material, and will dress up any outfit. It is super detailed in pictures and very pretty cream color. I normally wear a medium, but the S/M fit me perfectly with jeans or a skirt. The material is thick, warm, and almost feels like a weighted blanket. The sleeves are fitted around my wrists really well. I do not see any of the fuzzy marshmallow balls coming apart or getting loose. It does not button up but that is not a flaw. I really love this piece, I plan to wear it in February for Valentine's Day too!"
Chicwish shopper, Cátia, was super glad she took a chance on the design.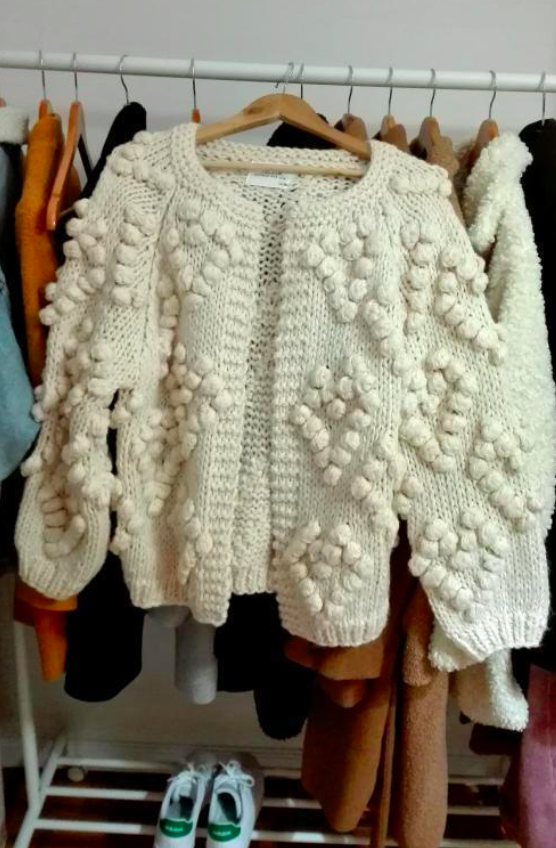 "At first I was a little apprehensive when purchasing it, due to the price. But now I'm completely in love with it! The quality is great and it is different from all other cardigans!"

Looking for more knits to update your fall and winter wardrobe? Check out this list of designs with the most Chicwish reviews or browse our items here.
Looking for more Chicwish reviews? Find them on our blog OR conduct a deep dive for yourself on Chicwish.com or Amazon.