Looking for Chicwish reviews? We are too! We care a lot about what you think of our clothing, customer service, and your overall shopping experience. Your friends at Chicwish also scour the internet just like you do, checking out what you have to say about the brand. We want you to love your picks from us! When you don't love them, we want to rectify that. When you do adore your stuff, of course, we want to celebrate with you! Consider this series our love letter to you wonderful supporters as we continuously work to improve your experience.
If you wanna try your luck with Chicwish on Amazon before shopping directly from our sight, then it's totally understandable and we encourage it! A big perk is the 10-day FREE return window for all orders on the platform.

Check out five selections from our Amazon storefront and the reviewers who shared their true thoughts about the pieces.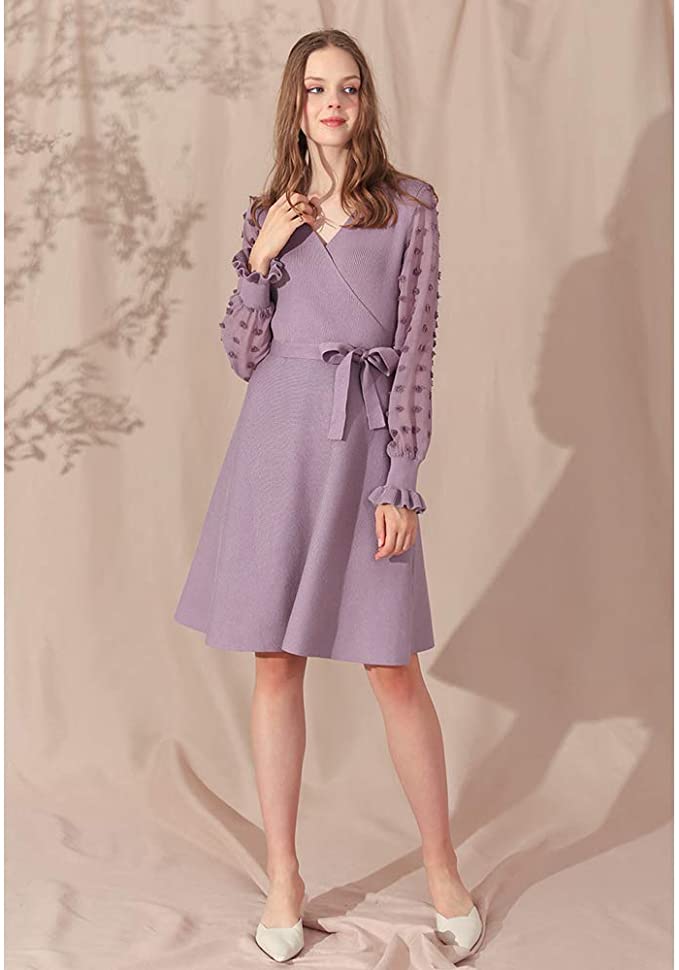 Heather K. shared that passers-by couldn't believe she found this dress on Amazon and gushed over the quality.
"This is a very high-quality dress! I usually don't spend this kind of money on myself but I am so glad I did! I wore this for my child's baptism and received more compliments than I ever have on a dress! Everyone was surprised this was a dress I ordered on Amazon. I ordered the large size for reference."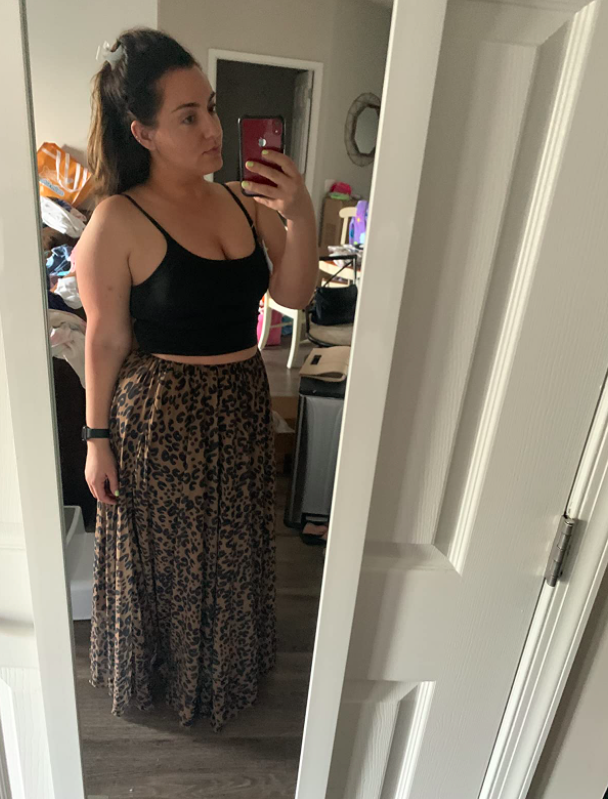 Reviewer Bridgette appreciates how well the skirt fits but did provide one important note to consider before purchasing it (plus a tip!)
"So comfy! Hides the mom pooch and very flattering even for a curvy figure. Can be paired with a crop top or tucked-in top. Will be buying more skirts like this once we return to the office. A little long if you were to wear lower… but could be fixed with wedges or platforms."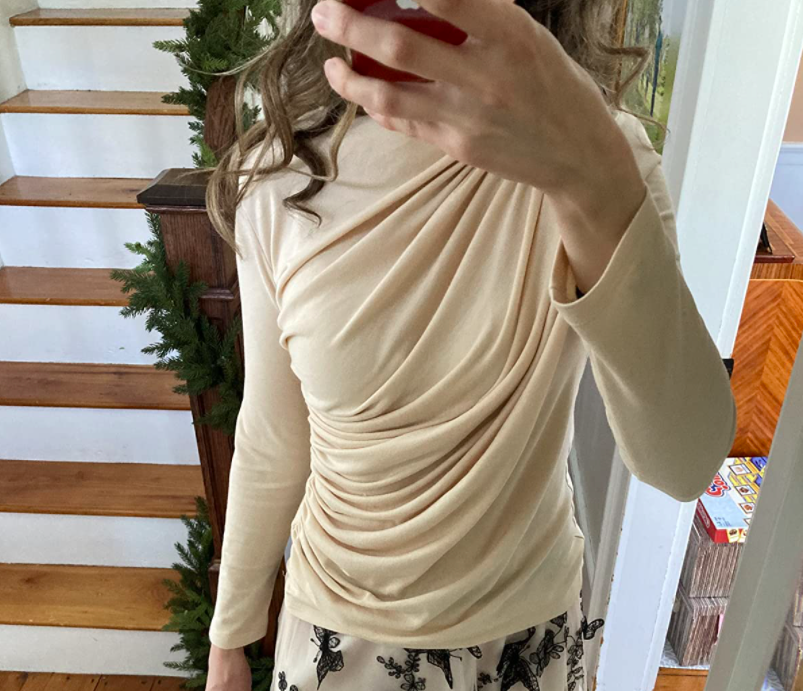 This shopper took a chance on the ruched top and here's her super in-depth review:
"After seeing some negative reviews of this top, I had to add my voice. I love this top. I have it in both colors. Yes, when it arrives, it's a bit wrinkled, but once you wash it (I lay it flat to dry), it's great. I bought the black in M and — as it was slightly clingy in the belly — decided to get the cream in L as the cotton fabric isn't thick. It's a stylish, quality, unique top, and layers well beneath a cardigan or jacket in winter, and will be great on its own in spring and fall.

My tops had no odd smell and they are two of my favorites to wear. Great for work (Zooms 🙃) or casual wear. I guess the cream one can be viewed as having a tinge of peach but overall, it still completely reads cream…Definitely recommend giving this top a try, in either color! I discovered Chicwish a little over a year ago and I'm so glad they now offer a few select pieces on Amazon too! Fun, stylish brand!"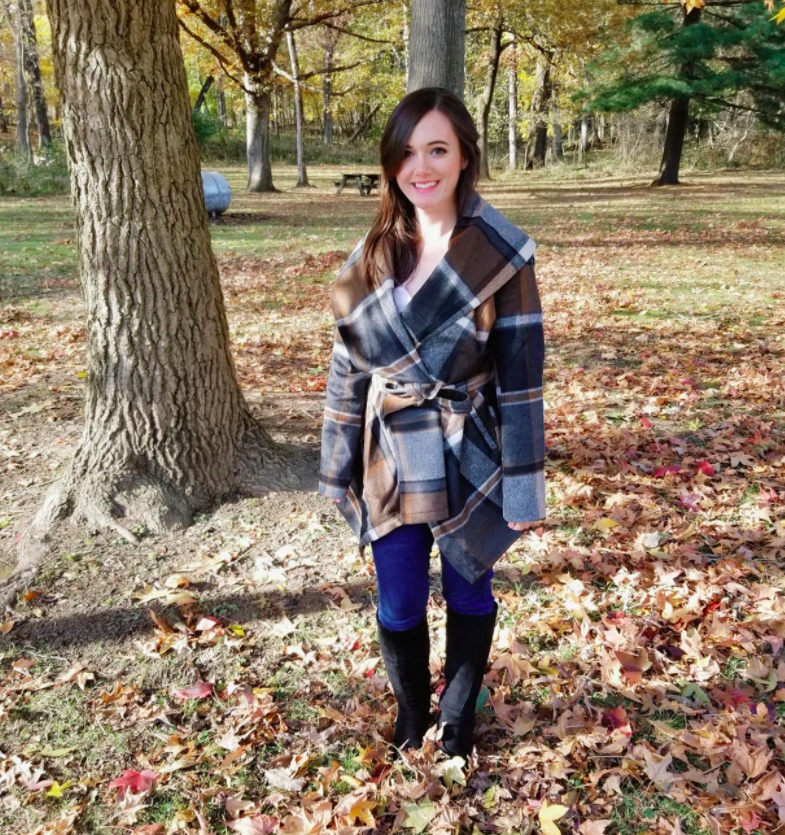 Reviewer Marianna has this to say about the wrap coat:
"This jacket is perfect for the fall. It is very eye-catching while not being too much. It's fashionable, but it's also comfortable. Not too heavy or light either."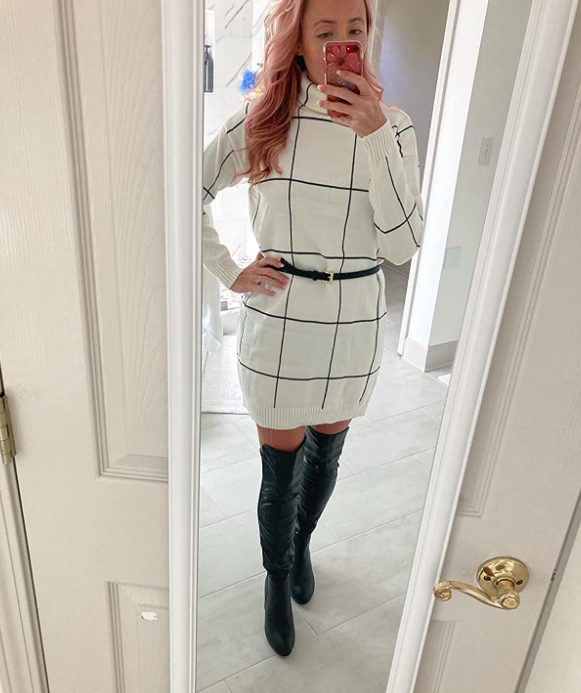 Amazon shopper, Brandi, shared this about the dress:
"Very surprised at the quality! It is a bit boxy like other reviews stated, but a belt fixes that!"
Want more honest Chicwish reviews? Check out our full blog!
Still hesitant to shop Chicwish? We get it! Read more about how you can purchase securely from our Amazon storefront AND check out a few shopping tips to know BEFORE buying from the Chicwish site.