The Autumn season is soon upon us with in-between weather that will sometimes feel like Summer's been extended an extra month or so and other times will hit you with a cool, crisp breeze. So, you know what that means: Time to switch up your closet a smidge to adjust! Naturally, we must share a pleated, ombre dress — our We Know It All Gradient Mesh Tulle wonder — that our Chichwish shoppers grabbed during the summer but wear well into the fall season with ease and comfort.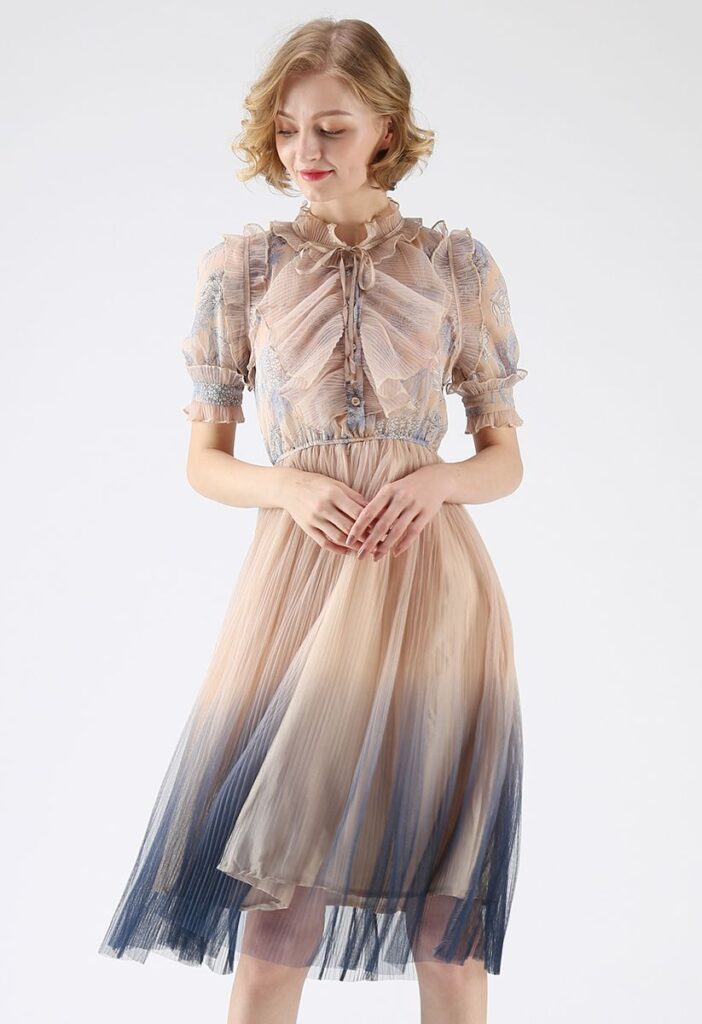 The We Know It All Dress actually has it all since it has a button-down closer on the bust, an elastic waist, lovely gradient mesh tulle in nude and navy hues, button cuffs, and ruffled trimming. For even easier dressing, this design features lining and will come with a separate camisole top to wear underneath the sheer mesh. We've thought of everything you need to look glam-shazam and feel comfortable simultaneously.
According to dozens of Chicwish reviews, the We Know It All dress is pure tulled perfection. Here's how some of our Chicwishers wear the frock during warm summer weather.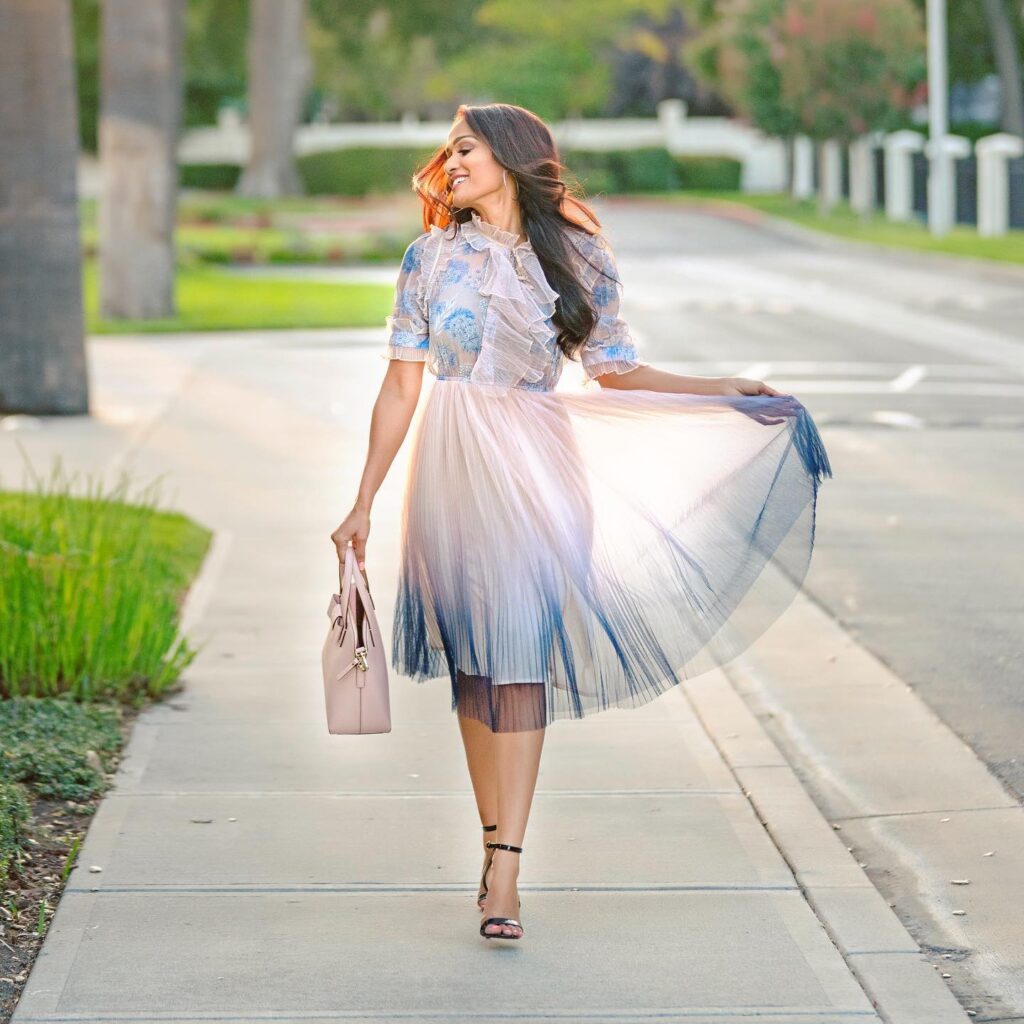 Black ankle strap heels, a nude top handle bag, and perfectly flipped hair gave this romantic dress all it needed. "Happy doing hair flips in this gradient nude and mesh tulle dress," blogger and Chicwish partner Style Stories wrote in her review.
Now, check out how you can effortlessly spin this beautiful Chicwish dress for fall, thanks to this amazing blogger review photo.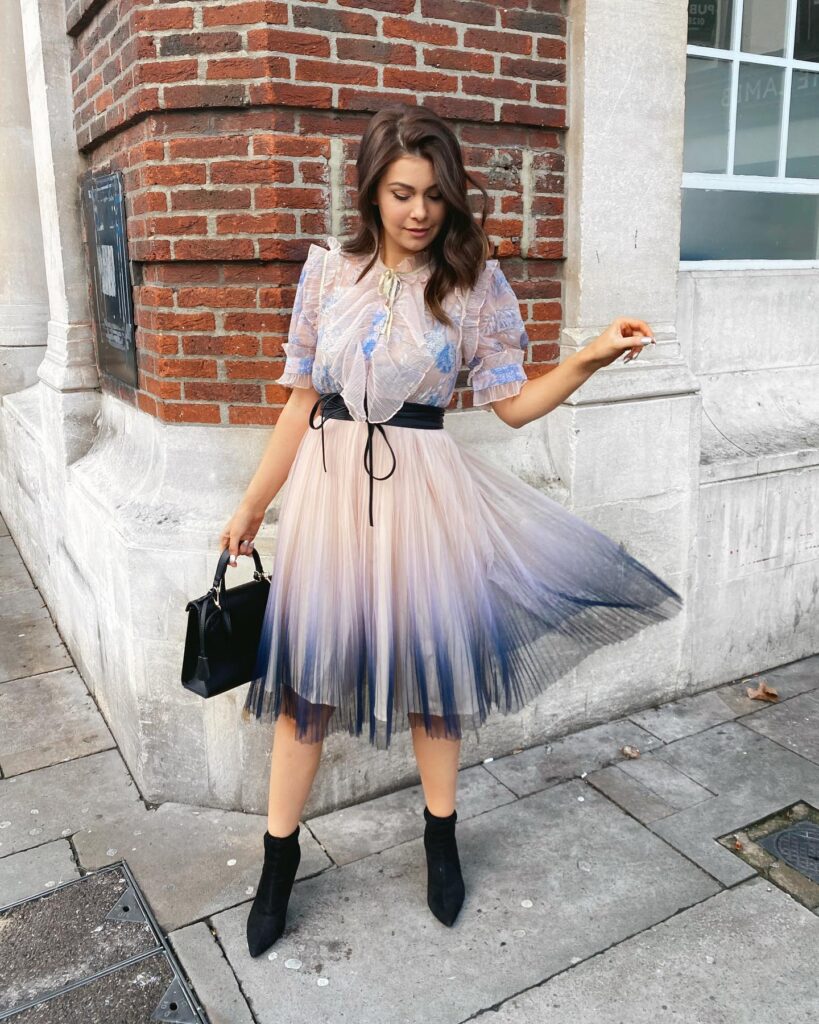 Tying the dress together with sleek ankle boots, a black top handle bag, and a waist belt is a chic and easy way to turn a summer dress into a fabulous fall outfit. "Feeling like a princess in this dress," blogger and Chicwish partner Millie Cooper wrote in her Instagram review on her look. And you look it, sweetie!
More fall inspiration, anyone? Check out these gorgeous blogger Chicwish review photos that prove just how cozy things can get with this We Know It All Gradient Mesh Tulle Dress.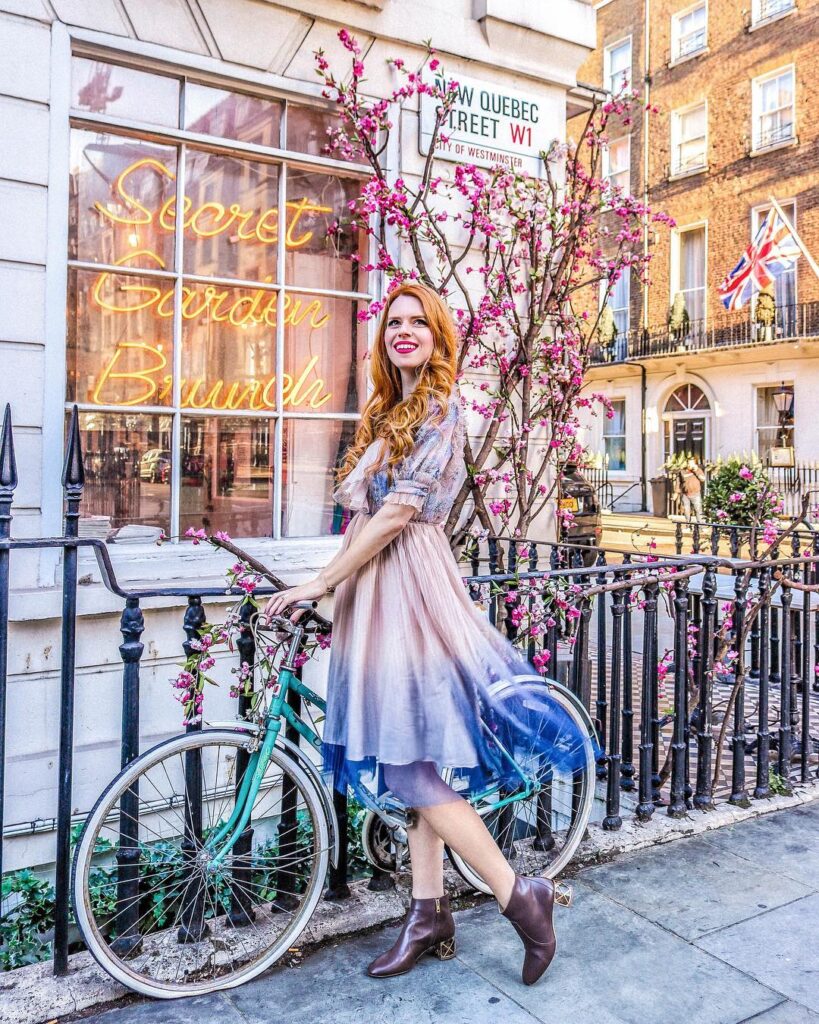 Brown leather ankle boots for a lower-key yet equally style-savvy version of the boots-and-dress combo! A light trench coat! A thicker trench! We'll also note that a longline cardigan would zhuzh up this dress all the more.
Word has it that the Chicwish reviews section on our site is also chock full of shoppers singing praises for this dress.
The Chicwish reviews say that shoppers are loving the dress quality…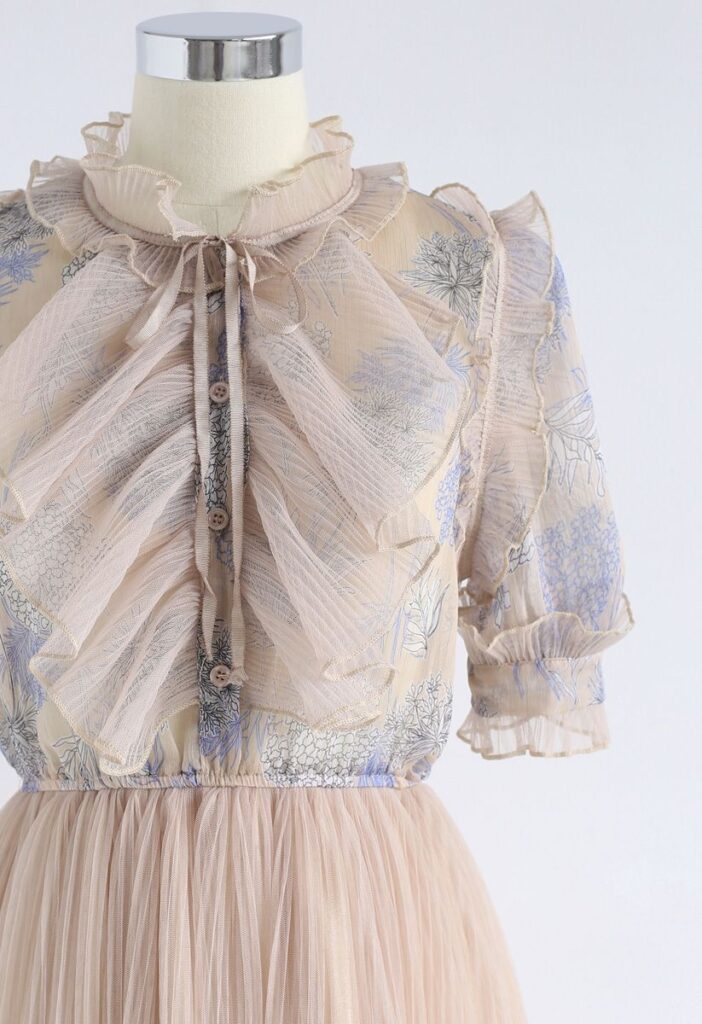 "I am very happy with the quality of the dress I ordered. Pretty design and fabric quality is great. I have recommended this website to many of my friends. Will definitely order more clothes in future." –Kiran
The way the dress fits…
"This fairy dress is top-notch! It is well made, the structure falls beautifully on the body, the color gradient is perfect. The ruffles are delicate, the tie makes it very lady-like, and the transition of color from beige to slate-blue is perfect. The length is knee length which gives it an elegant touch. You can not go wrong with purchasing this dress." –Livia-Druccila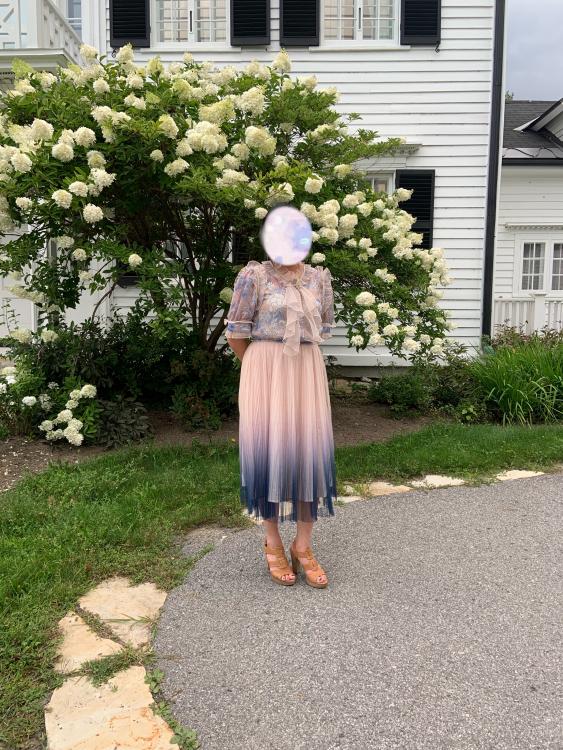 "It arrived sooner than expected. Light-weighted dress which was perfect for attending a summer wedding! It comes with a separate inner piece for the top part. It also helped covering up my post-pregnancy belly. Received a few great compliments of the dress." –Grace
And how accurate the dress is in comparison to the Chicwish photos.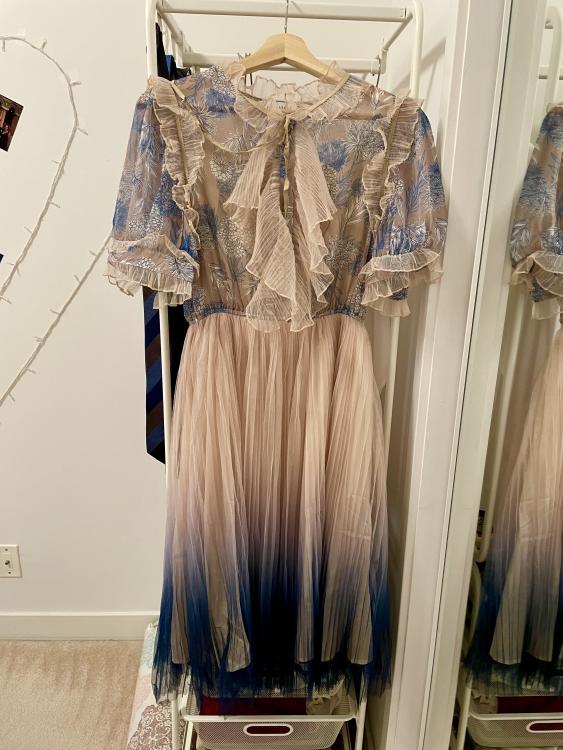 "Totally love it, the fit is true to size, has quality materials, and lovely colours. Exactly as described. I will order again soon. Thanks!" –Madalina
Want the We Know It All dress? Check out even more reviews and snag it directly from Chicwish.com for only $70!