Looking for Chicwish reviews? We are too! We care a lot about what you think of our clothing, customer service, and your overall shopping experience. Your friends at Chicwish also scour the internet just like you do, checking out what you and (and probably your favorite blogger!) have to say about the brand. We want you to love your picks from us! When you don't love them, we want to rectify that. When you do adore your stuff, of course, we want to celebrate with you! Consider this series our love letter to you wonderful supporters as we continuously work to improve your experience.
This beautiful cardigan is an obvious go-to design for when you've got cool things on your calendar. Yet, it's cozy knit material ensures that it's equally appropriate when you've got nowhere to be but want to slay anywhere you end up! That's fancy-speak for: Wear this beauty anywhere you please, thank you very much.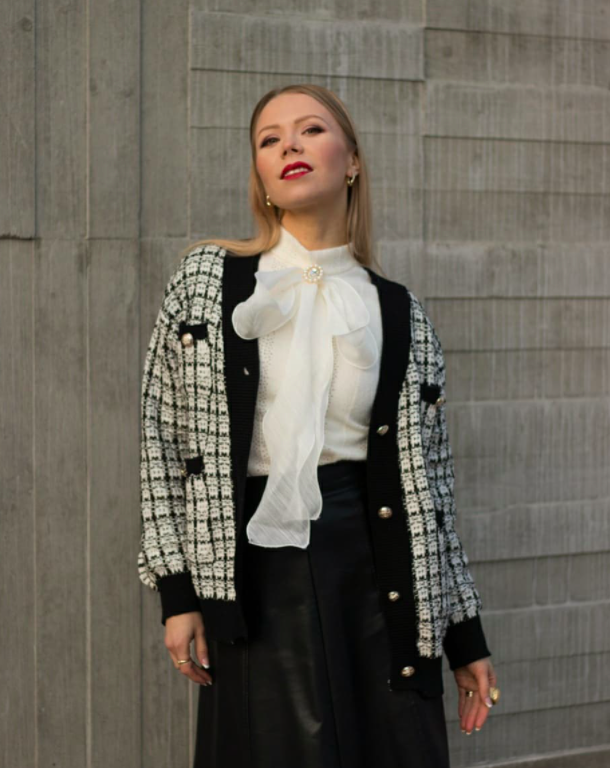 The cardigan features a tweed-presenting print but it's actually knitted with 100% acrylic material! Can you believe it? She's ready for her close-up, sweets.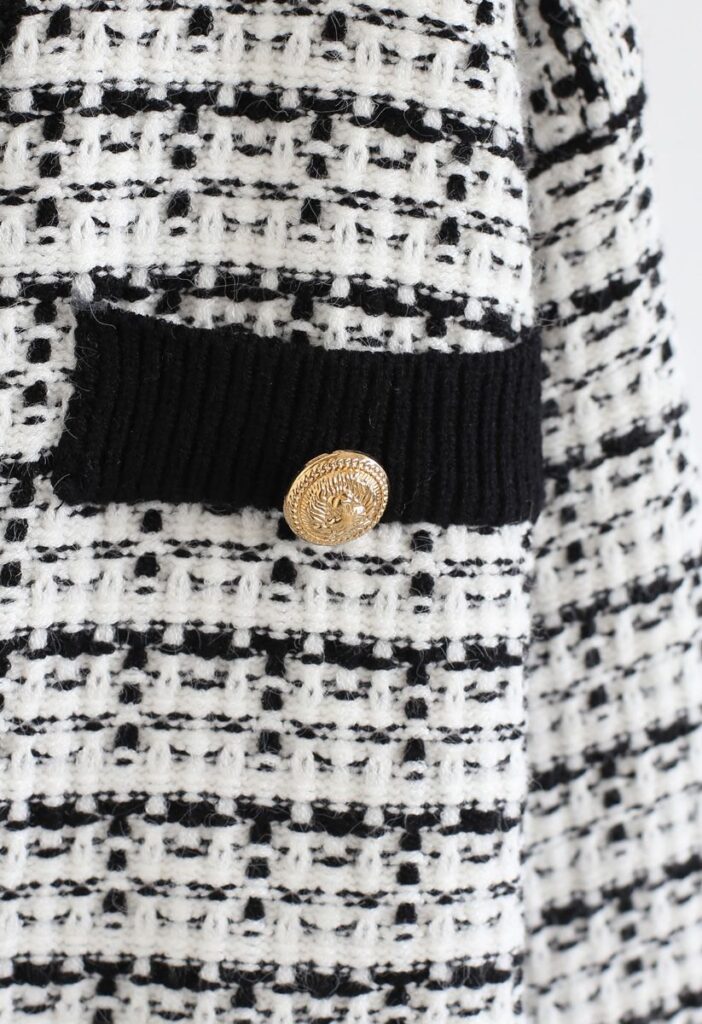 Bloggers LOVE this cardigan, as it very much gives French fashion house money without the bougie ready-to-wear price tag.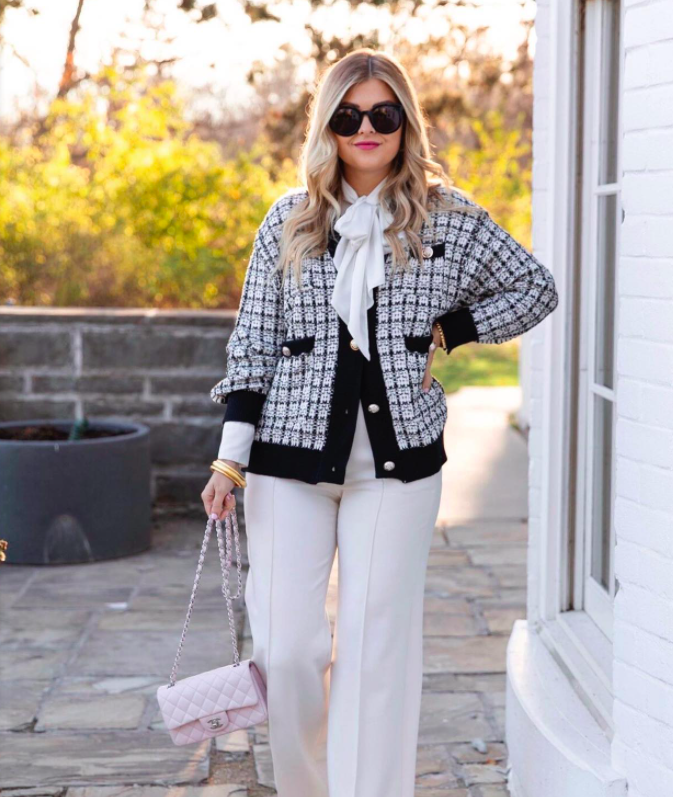 But more importantly, our regular shoppers have fallen for this fun design also. Check out a few reviews from people who are so glad they added this cardigan to cart.
"This cardigan Is unique and can be dressed up or down however you like it. If you want a fitted look, size down since this has a loose fit. This has a serious Chanel vibe and does not look tacky at all. It can be used for fall or spring but it's too thin for winter. Overall, I love this cardigan!"

—Lav625, Chicwish Shopper
"First sight and loved it! I ordered this with high hopes. The delivery was fast and upon opening the package, thank God I wasn't let down! This is beautifully made and the quality is superb. The size fits perfectly on me since I like it to be roomy a bit. It is indeed giving me a Chanel vibe too!"

— Anne, Chicwish Shopper
"It's better than expected. I didnt know acrylic material was this soft. It looks really good in person. Although, it seems shorter than the picture, but it fits me really [well]. Can't wait to wear it out!"

— Soukie, Chicwish Shopper