Looking for Chicwish reviews? We are too! We care a lot about what you think of our clothing, customer service, and your overall shopping experience. Your friends at Chicwish also scour the internet just like you do, checking out what you have to say about the brand. We want you to love your picks from us! When you don't love them, we want to rectify that. When you do adore your stuff, of course, we want to celebrate with you! Consider this series our love letter to you wonderful supporters as we continuously work to improve your experience.

YouTuber Mary Beth Styles took a chance on an online Chicwish order and prepared for the worst, the mediocre, or the "meh." Instead, the YouTuber ended up pleasantly surprised by her Chicwish haul and we truly love to see it!

Chicwish piqued Mary Beth Styles' curiosity like we probably did yours: Gorgeous ads of real people wearing our clothes. We're not shy about this, by the way.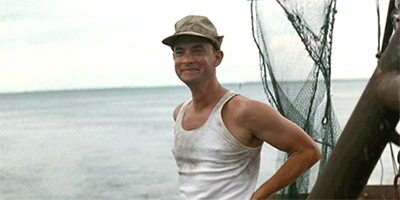 Still, the YouTuber was hesitant to actually buy Chicwish clothes from the official site. "I've been getting advertisements from [Chicwish] for a long time. I was kind of concerned about ordering things from them…," Mary Beth Styles said in her video. "They seemed like one of those websites… where you might order things and you may or may not get them. And they may or may not look like what they did on the website."

Ultimately, she purchased her first Chicwish design — our Love Me More Layered Tulle Skirt — from a consignment store.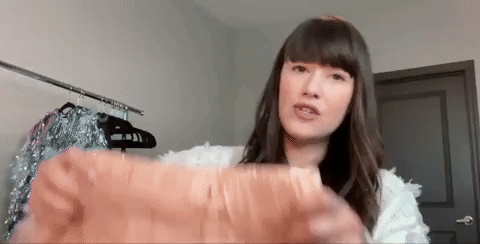 Shall we call it fate? There Mary Beth Styles was avoiding Chicwish and then there our skirt was whispering, "Come to me, my pretty" from a packed rack of other steals, desirables, possibles, and wear-on-the-first-of-Neveruaries.

Fate, it was. Plus, our clothes really are cute in person. See:
But back to the topic at hand which is that Chicwish stole Mary Beth Styles' heart through a consignment find. Stay with us now.

"… I felt like if [my skirt] turned out well, then there was a potential that the rest of the things from Chicwish could be just as lovely and beautiful."

And so…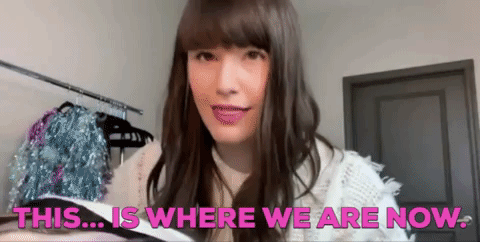 She ended up getting an entire haul worth of clothes. Here's how Mary Beth Styles "graded" a few of the Chicwish items she actually purchased from us.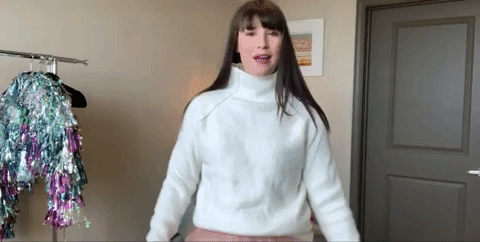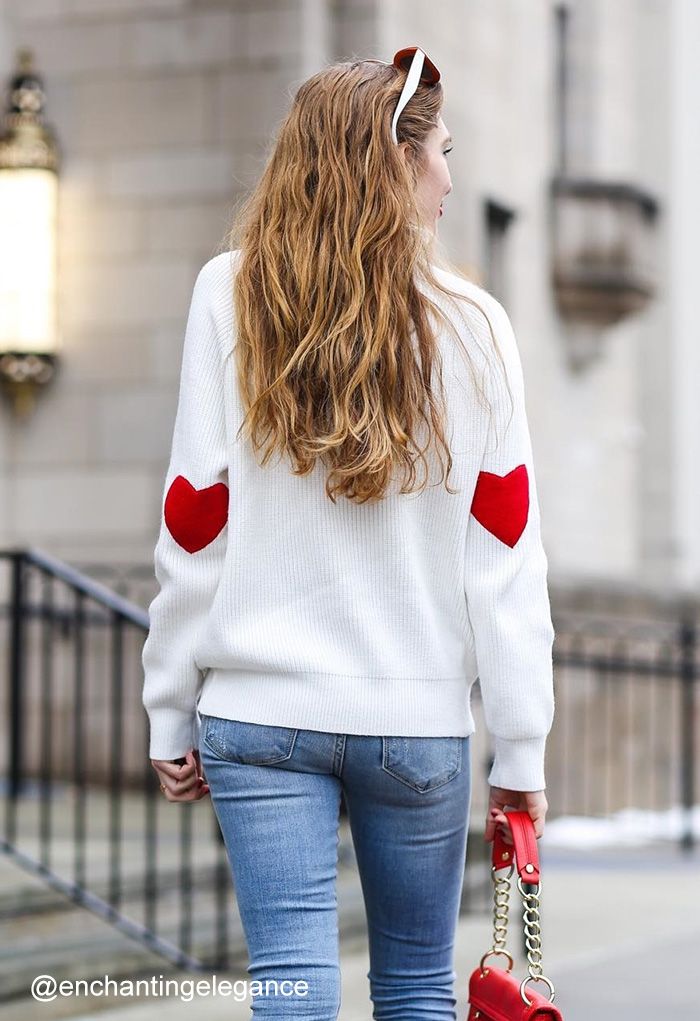 Ultimately, Mary Beth Styles gave this sweater and its "adorable elbow patches" a thumbs up although she didn't 100% love that the hearts were made of felt. "I don't know what I was expecting exactly but I'm not entirely sure it was this," she said. "But it's still really cute and I feel like nobody's going to be like examining my elbow patches that hard so, I feel like this could actually be a win."
After actually putting the oversized sweater on, she said "I kind of love it. I feel like it's adorable." We agree, obviously.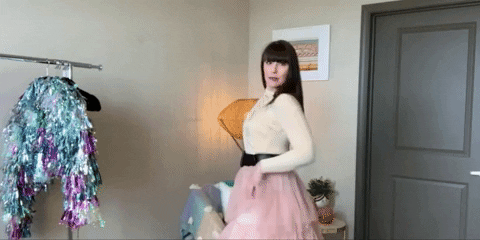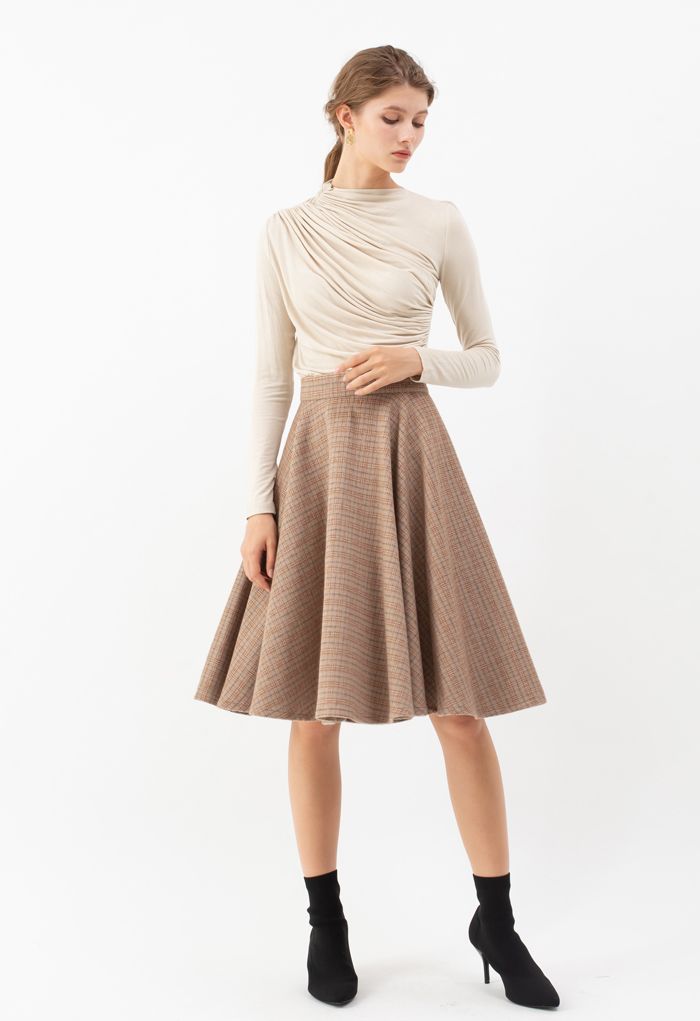 Between the comparison of the ruching to the inside of a casket and the hilarious Milan Fashion Week reference, this mini Chicwish review just might be our favorite from Mary Beth's video since it pulled out plenty of chuckles. However, the bottom line of it all is in this GIF above: Mary Beth looks amazing in this top. She expressed that she has no idea where she'll wear it but we must advise that the answer is: Wherever she chooses. Zoom parties. IRL gatherings. Dates. With jeans. With dressy skirts. It all depends on how you're feeling.

The beauty of most Chicwish clothes is that we teeter so effortlessly between glamorous and chill. However, we do recommend a camisole be worn underneath because as Mary Beth notes, the fabric isn't as forgiving where bras are concerned. Thankfully, it's a fall top, a perfect season for layering anyway. "Jury's out on the ruched coffin shirt," she ultimately decided.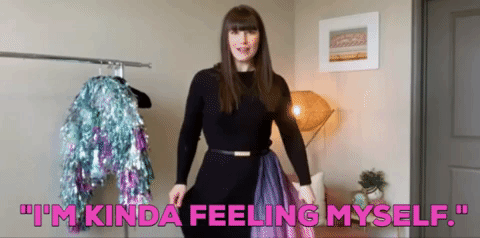 Dare we say it, this surprise-side knit dress left Mary Beth most smitten. It made us really happy to see her so happy with this cozy, cute dress. Another win is that, per the comments section, Mary Beth Styles ended up not having to return a single one of her items. Now, that's our goal! We're continuously working to improve our shipping times, minimize defective items via quality control methods, and handle things swiftly whenever a return has to be made.

Thank you for such an honest review, Mary Beth!

Check out the full review from Mary Beth Styles here.

Want to check out more Chicwish finds for your fall wardrobe? Check out the latest in our Buyer's Pick section!