Looking for Chicwish reviews? We are too! We care a lot about what you think of our clothing, customer service, and your overall shopping experience. Your friends at Chicwish also scour the internet just like you do, checking out what you have to say about the brand. We want you to love your picks from us! When you don't love them, we want to rectify that. When you do adore your stuff, of course, we want to celebrate with you! Consider this series our love letter to you wonderful supporters as we continuously work to improve your experience.
The party invitations are coming, beautiful! 2022 lies ahead of us with a ton of birthdays, holidays, and other important "days" you'll want to RSVP to. Yes, that even means those Zoom festivities you'll join and serve up a look from shoulder-to-head. Luckily, you won't have to worry about what to wear since your wardrobe will be all taken care off with these fun pieces.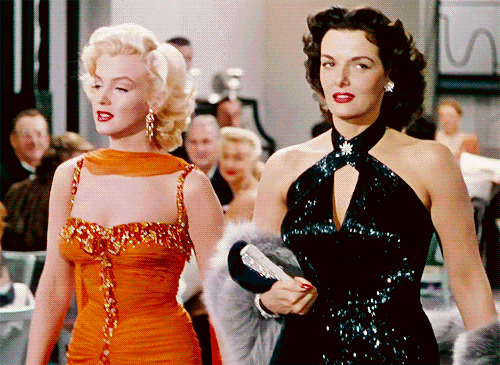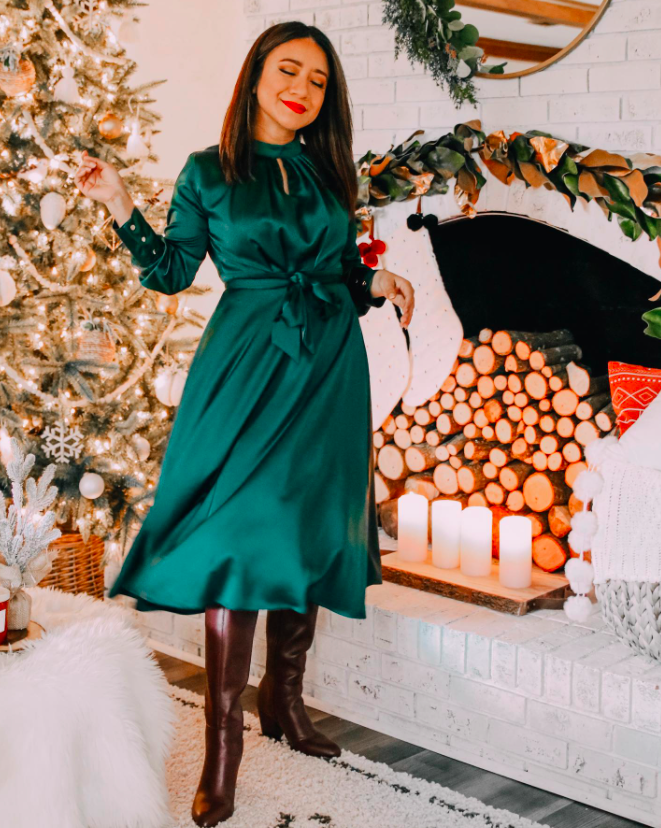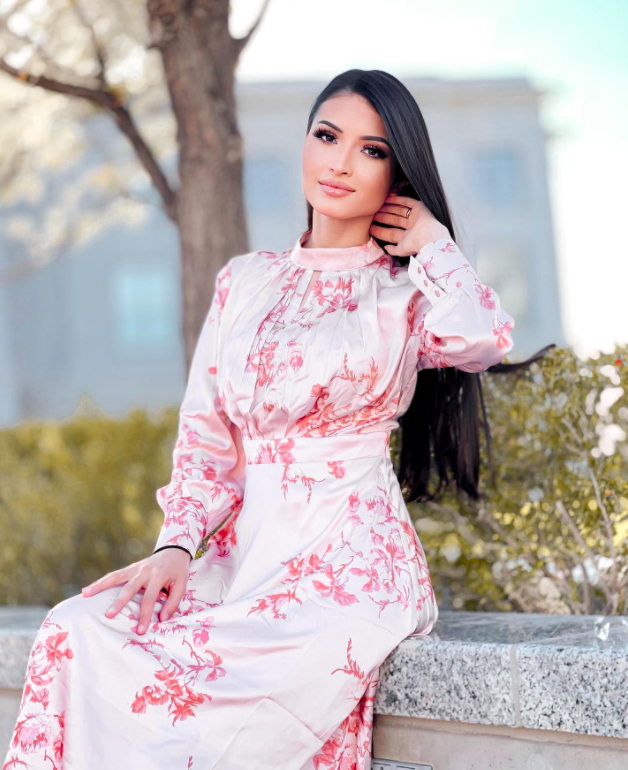 Note: This dress comes in three solid shades and two floral options.

"This a great quality dress for a fantastic price. The material is very nice and heavy, in a sense that it's not your usual summer dress. It's more like fall/winter. The fabric is still flowy, [has] well-done stitches, and sits well. [I] haven't washed it yet, but it looks like it's easy to iron. I got a lot of compliments on it!"

—Katarina, Chicwish shopper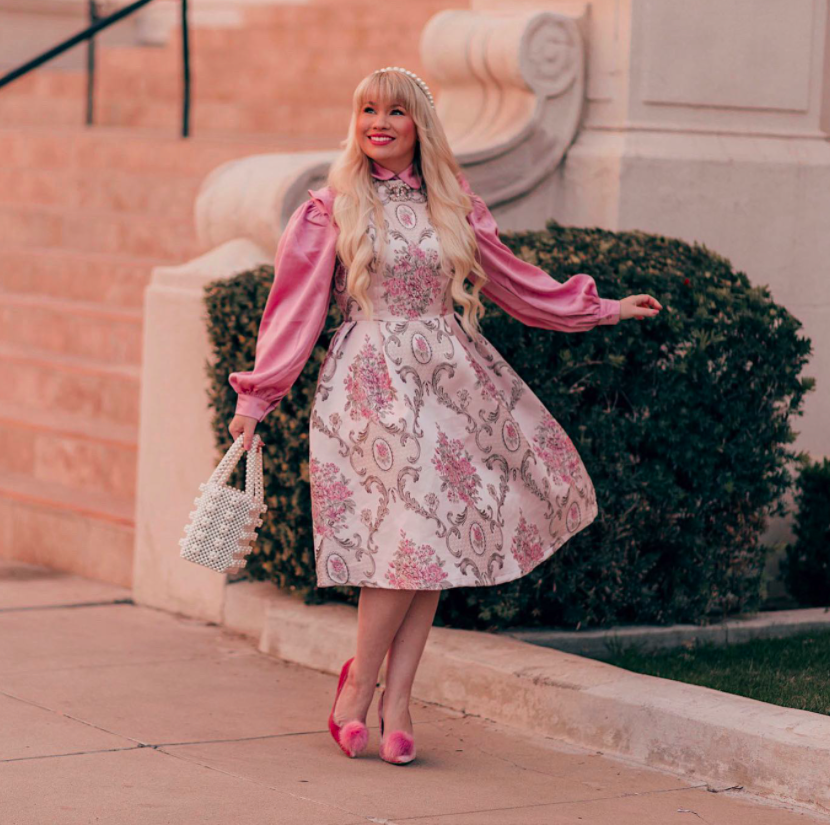 "The weight [of the dress] is really good," she said during her review. "This is a really well-made dress. The fabric is really thick but it's really comfortable. It's really flattering… It just makes me want to go to a tea party.

—Lizzie In Lace, Blogger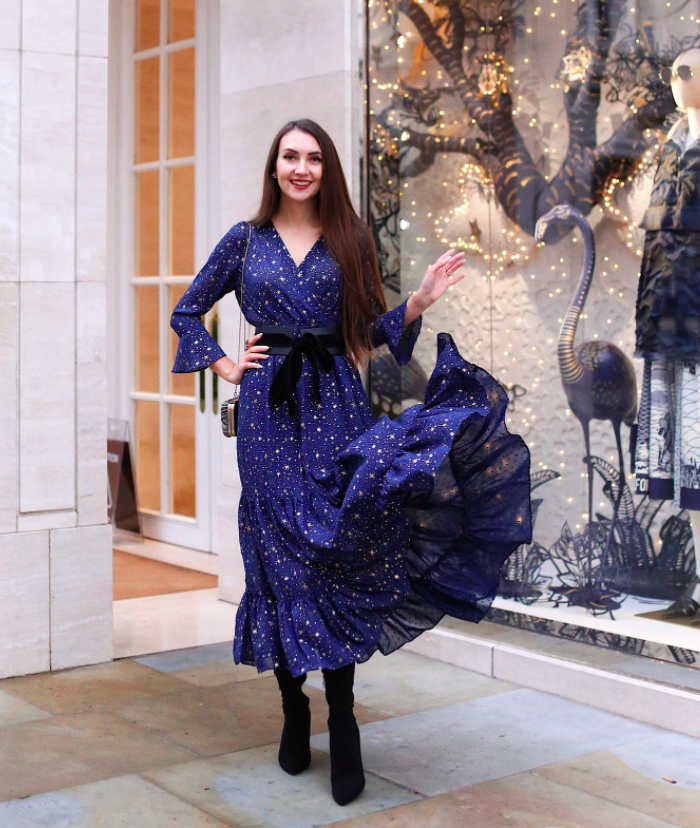 "Much bluer in person, which I like a lot. I like navy very much but this blue is blue. Very comfortable and twirlable. First one I ordered was stolen from my front porch and Chicwish sent me a replacement at no extra charge."

Meg, Chicwish Shopper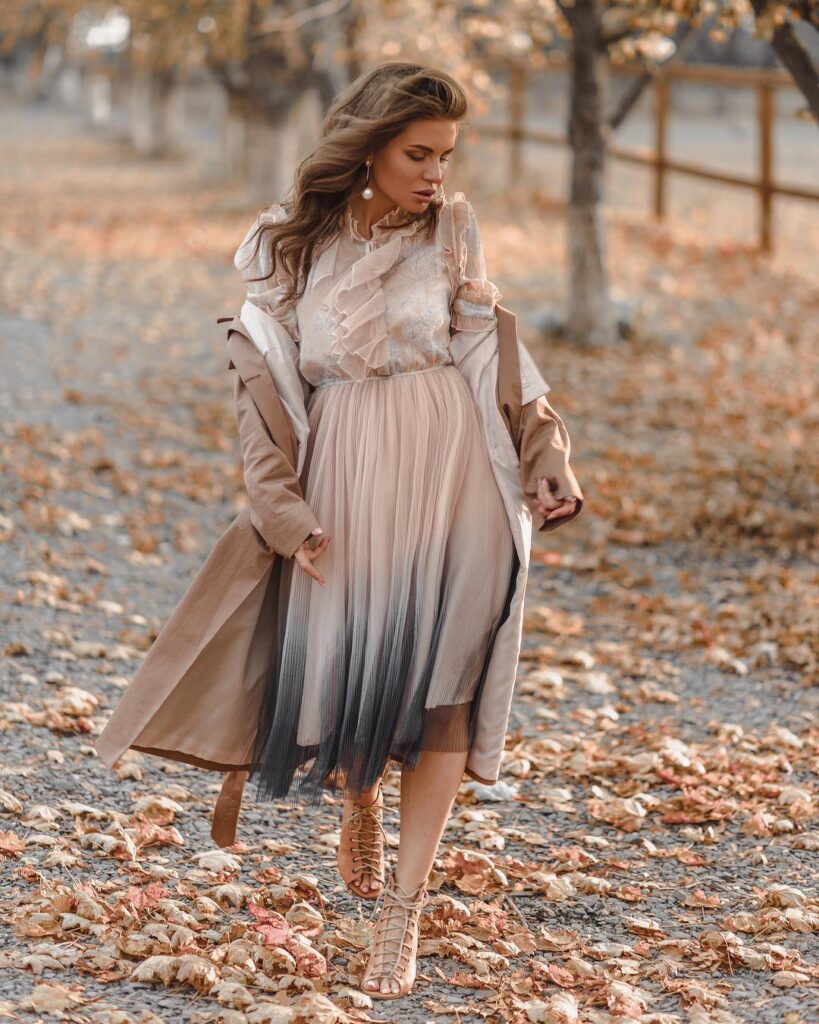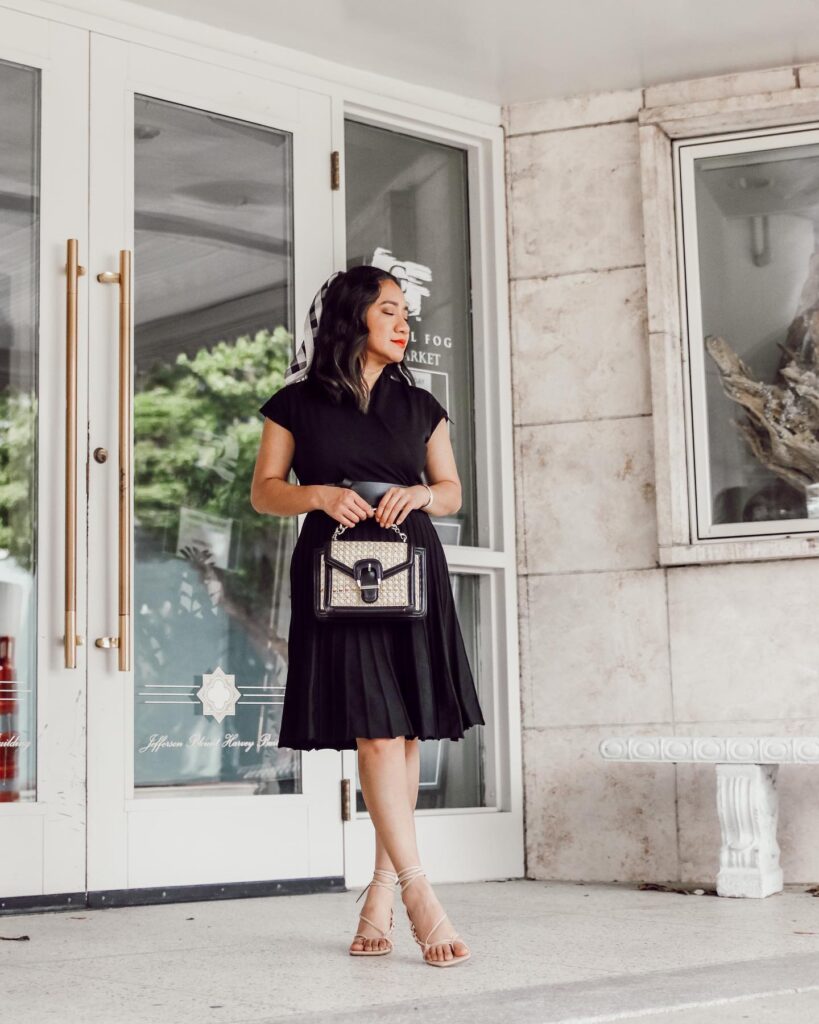 "This piece is going into my capsule. The neckline cut and shoulders are very flattering. I purchased in black and am thinking of buying in the other colour [lavender] as well. The length is perfect for a professional office piece, and the material feels soft and feminine. Just love this dress!"

—Nikki, Chicwish Customer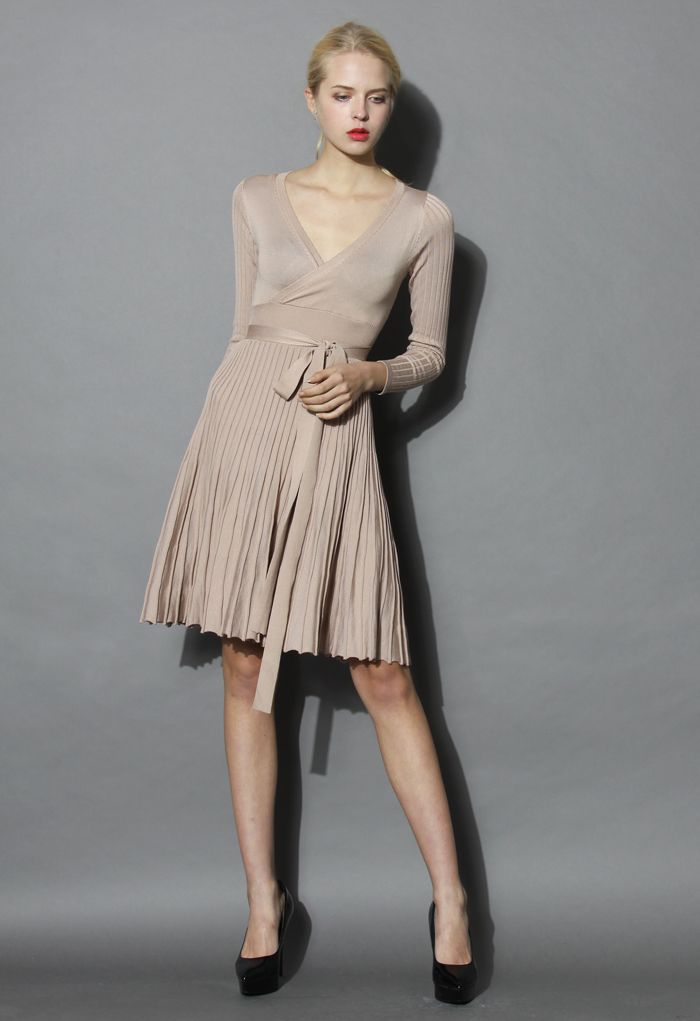 "Cute and comfortable dress, it's as warm since it is knitted. The material looks more shiny online but it's just like sweater material. Fabric has some stretch to it, runs true to size. Adorable dress, very different and unique. The pleats on the bottom give it a very Chic touch. The material seems to be good quality I've worn this dress a few times and it's been fine after washing."

—Andrea, Chicwish Shopper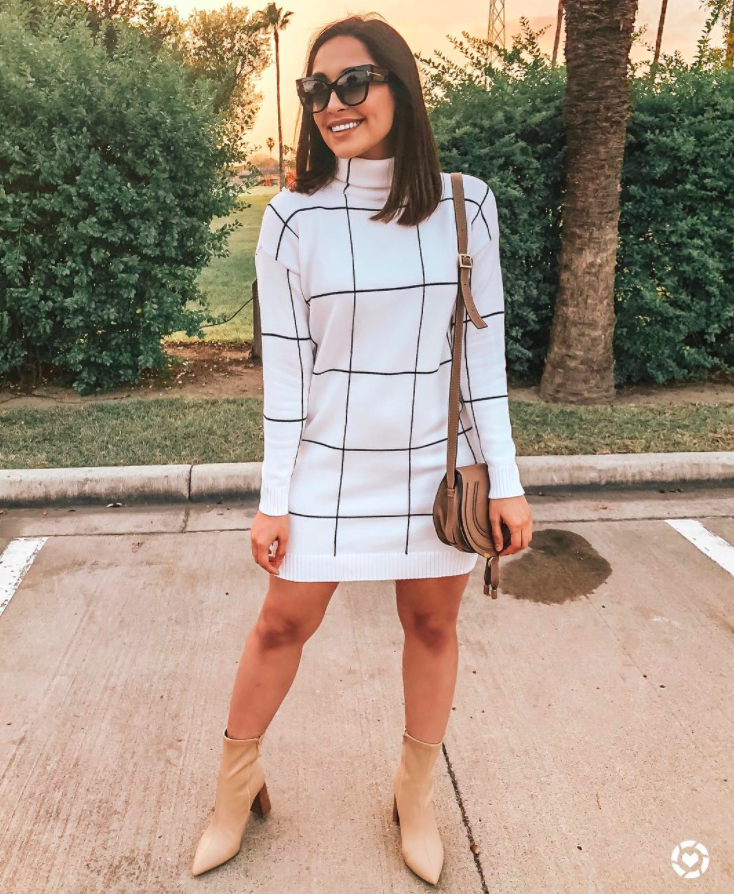 "When I first put it on, I thought I had made a bad decision as it was quite big but after its first washer/dryer cycle I'm happy with the fit. It's loose enough for the look I want or I can add a belt if I want to see my waist. I normally pair with black knee-high boots but I've seen it with over-the-knee tan boots and I think that looks amazing!"

—Shazia, Chicwish shopper
"I ended up going with this one because the color scheme of this one really reminds me of the dress that Blair Waldorf wears in Gossip Girl at the beginning of the second season… with the hot pink belt… It's truly stunning on. I absolutely love this dress and I think it was worth the money."

—Kaitlyn, Chicwish shopper & YouTuber
Looking for more Chicwish reviews? Then, find them on our blog OR conduct a deep dive for yourself on Chicwish.com and our Amazon Storefront.