Looking for Chicwish reviews? We are too! We care a lot about what you think of our clothing, customer service, and your overall shopping experience. We also scour the internet just like you do, checking out what you have to say about the brand. We want you to love your picks from us! When you don't love them, we want to rectify that. When you do adore your stuff, of course, we want to celebrate with you! Consider this series our love letter to you wonderful supporters as we continuously work to improve your experience.
YouTuber Kaitlyn Riccio released a mini Chicwish review that we've got to rave over and highlight before summer's end! Fairly new to the YouTube space, Kaitlyn creates beautiful videos so in line with our overall Chicwish aesthetic that we see exactly what pulled her to our site.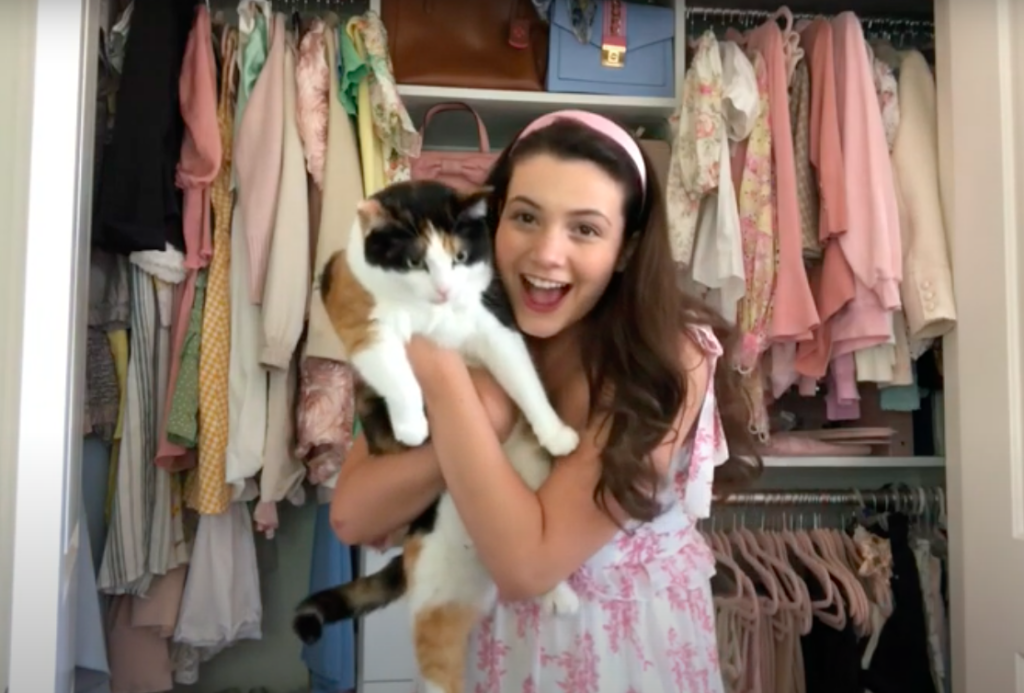 "My name is Kaitlyn and I am a fashion enthusiast who loves all things pink, feminine, and girly," Riccio writes in the About Me section of her page. "This channel is dedicated to combining my two loves: a passion for style and design and a love for fairytales, Disney and princesses." Judging by her description alone, the doll seems like an enchanting good time!

"This is totally unsponsored. I paid for this stuff with my own money," Kaitlyn assures her fans. We can also confirm this truth about her Chicwish review since we found her reviewing our pieces via YouTube channel surfing just like anybody else. But we'll always tell you when we do include a review from a sponsored creator. Deal?
Now, let's dig into Kaitlyn's Chicwish review.
Kaitlyn ordered our Vivid Flower Buttoned Crochet Embroidered Dress – a V-neck, babydoll dress with a lace trimming, short sleeves that puff just so, and a floral print made for brunch outings and overall good fun. "I ended up going with this one because the color scheme of this one really reminds me of the dress that Blair Waldorf wears in Gossip Girl at the beginning of the second season… with the hot pink belt," Kaitlyn shares in her review. "It's truly stunning on. I absolutely love this dress and I think it was worth the money."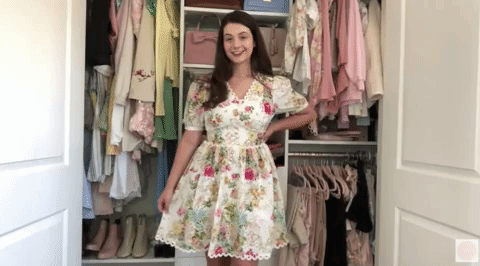 However, a slight snafu did occur with Kaitlyn's initial order thanks to a warped hemline and an error with the print. Yikes.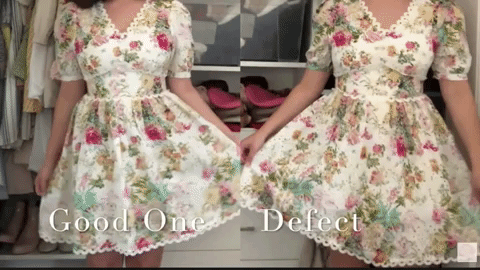 Thankfully, Kaitlyn received a Chicwish response swiftly followed by a new dress to replace the defective one free of charge — with no return fees and no extra-long shipping time according to our newly updated return policy. We want to hold ourselves accountable for making sure you're the best-dressed superstar wherever you go — hassle-free. You deserve beautiful designs and convenience, dear! We're aiming to deliver that consistently to all of you lovely shoppers, YouTube review or no YouTube review.
Thank you for your gracious review and for giving Chicwish a chance to get it right, Kaitlyn! And wait! More from Kaitlyn's Chicwish review…
Get a load of that Cinderella blue and those ruffles or the "voluptuous shoulders," as Kaitlyn referred to them in her review of the Chicwish Plunging V-Neck Bikini Set. "Super, super cute. Very structured. You can tell that there's something in here holding its shape, which is really nice. I appreciate that," she said. "I don't usually show swimwear on my channel but I could just not pass this up. You guys needed to see this," she said.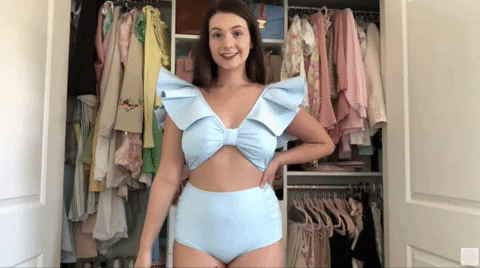 Disney princess levels of beauty at the pool for Kaitlyn, there's no doubt about it!
Check out Kaitlyn's full Chicwish review on Youtube!