Looking for Chicwish reviews? We are too! Wanna know if we're legit? Let us prove it! We care a lot about what you think of our clothing, customer service, and your overall shopping experience. Your friends at Chicwish also scour the internet just like you do, checking out what you have to say about the brand. We want you to love your picks from us! When you don't love them, we want to rectify that. When you do adore your stuff, of course, we want to celebrate with you! Consider this series our love letter to you wonderful supporters as we continuously work to improve your experience.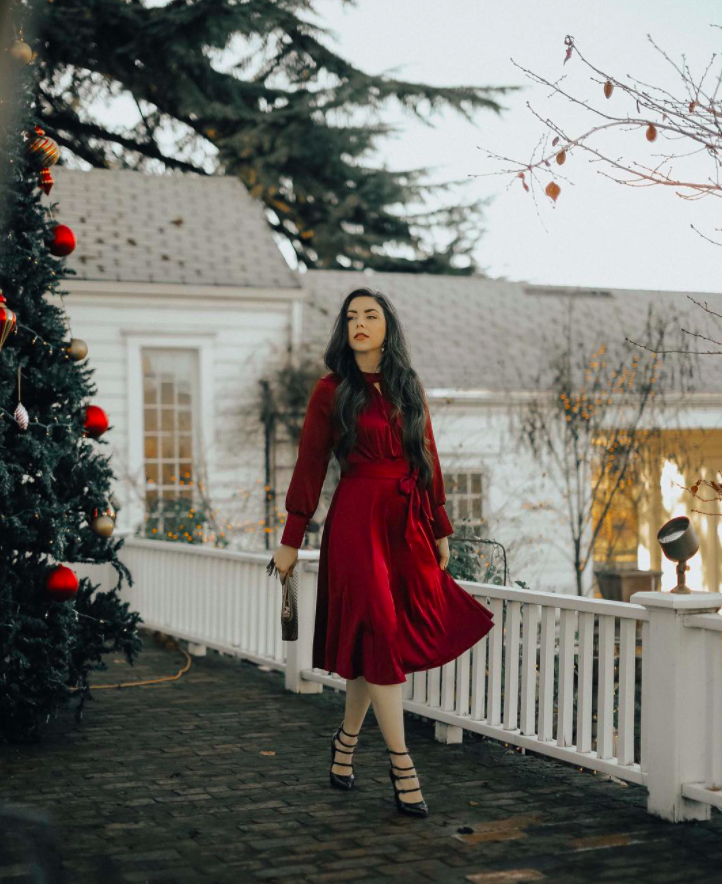 For anyone still trying to figure out what to wear to your next holiday party, then look no further than this simple yet elegant dress that proves less is often far more! You can expect to slay effortlessly at whatever shindig you wear this wonderful satin dress because of its fit-and-flare silhouette. Also, it's made of material that has a glamorous sheen that doesn't read as cheap.
A bowknot at the waist gives this holiday dress an extra playful touch.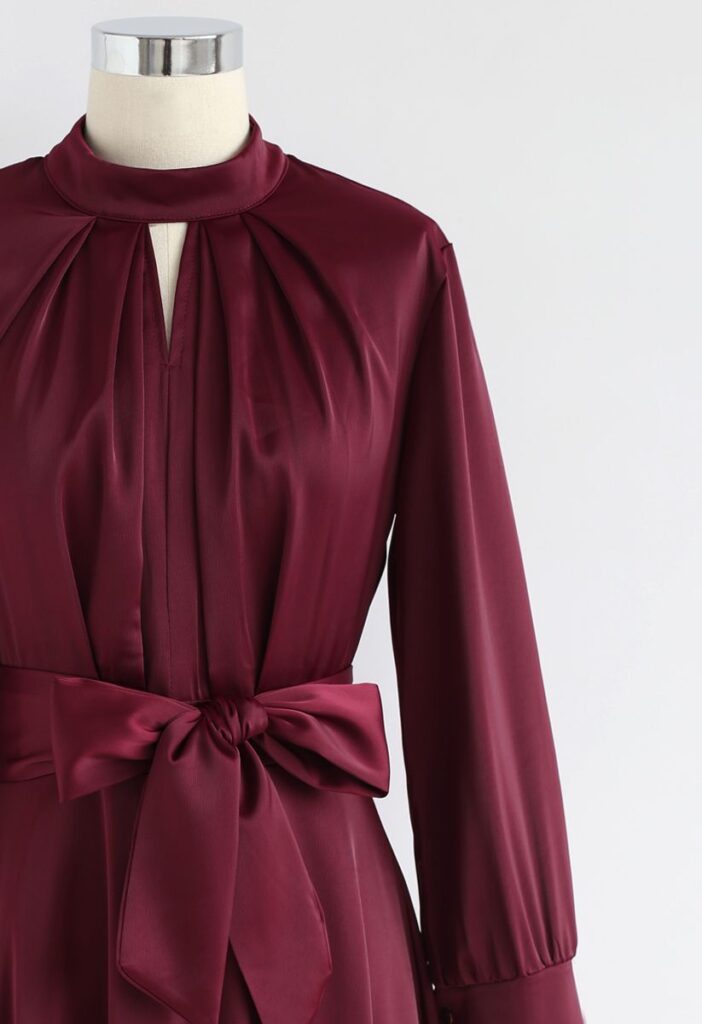 And yet, this frock is as sophisticated as they come.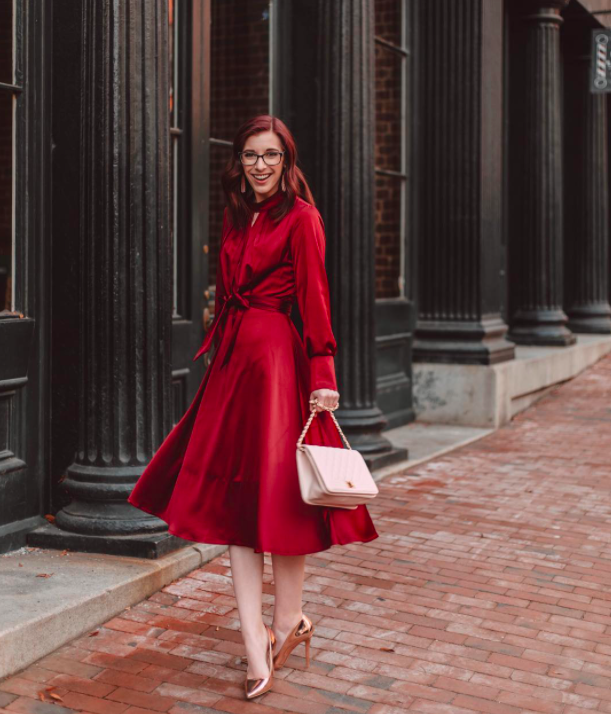 This holiday dress earned five stars from the majority of reviewers! Bloggers and regular Chicwish shoppers are going up for this holiday dress and it's quite easy to see why.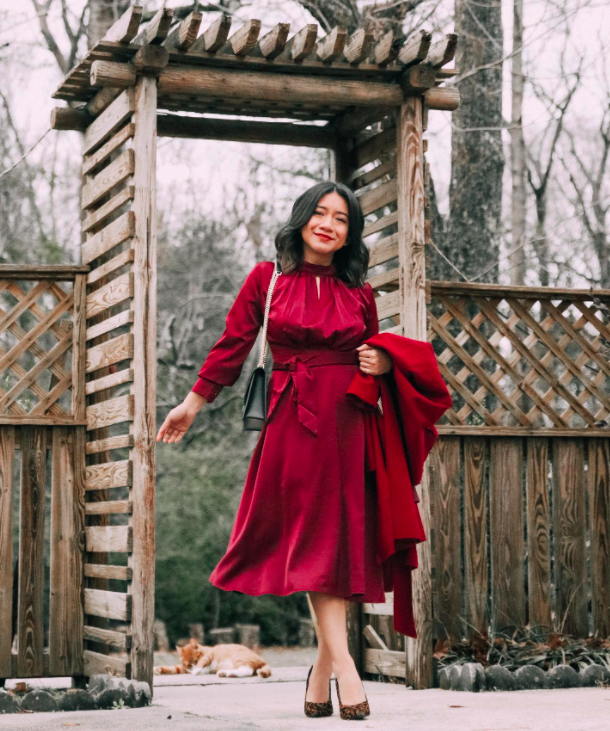 Shoppers are extremely into the material — because oh just look at it!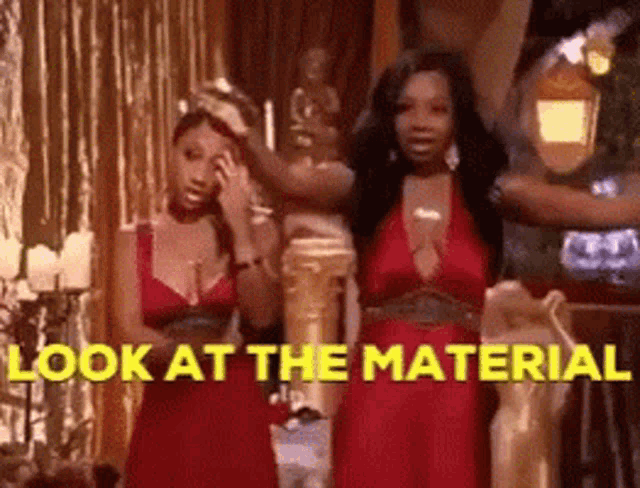 Best holiday dress! This dress fits perfectly! The material is classy! I received so many flattering compliments! This is my favorite holiday dress of all time! ❤️

Adelaida, Chicwish shopper
"Gorgeous dress in a lovely satiny fabric. Wore it out to dinner on Spring Break. Wash and hang to dry. Very good quality at a great price!"

Shannon T., Chicwish shopper
"This a great quality dress for a fantastic price. The material is very nice and heavy, in a sense that it's not your usual summer dress. It's more like fall/winter. The fabric is still flowy, [has] well-done stitches, and sits well. [I] haven't washed it yet, but it looks like it's easy to iron. I got a lot of compliments on it!"

Katarina
The best part about this design is that you don't have to wear it as just a "holiday dress" OR just in red at all. For shoppers who love solids, our other jewel tones may work for you. If prints are your preference, then this dress also comes in two floral options to fix you right up!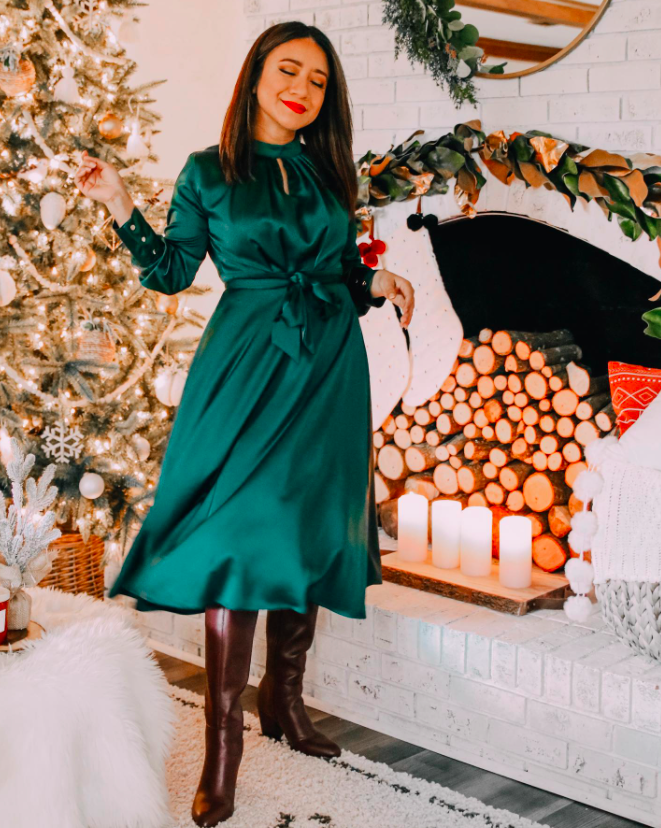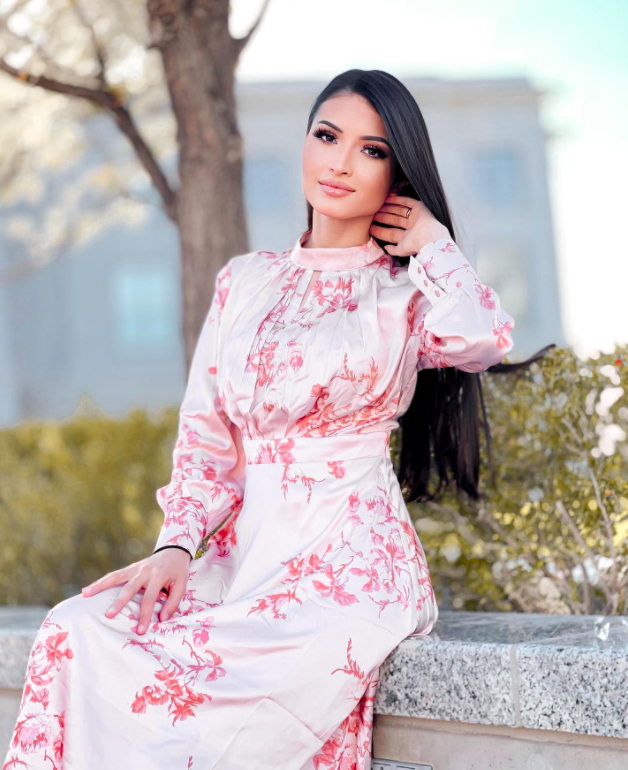 Looking for more knits to update your fall and winter wardrobe? Then, check out this list of designs with the most Chicwish reviews, and be sure to browse our items here.
Looking for more Chicwish reviews? Then, find them on our blog OR conduct a deep dive for yourself on Chicwish.com and our Amazon Storefront.