Looking for Chicwish reviews? We are too! Wanna know if we're legit? Let us prove it! We care a lot about what you think of our clothing, customer service, and your overall shopping experience. Your friends at Chicwish also scour the internet just like you do, checking out what you have to say about the brand. We want you to love your picks from us! When you don't love them, we want to rectify that. When you do adore your stuff, of course, we want to celebrate with you! Consider this series our love letter to you wonderful supporters as we continuously work to improve your experience.
"Is Chicwish Legit?" just might be the most asked question about us on the internet. We're committed to proving to our customers and potential customers that we are 100% legit with our clothing and accessories. Sometimes, the negative on the internet can outweigh the positive. So, we've rounded up a few reviews to show you that people are ordering our pieces with their own money, LOVING them, and telling the world.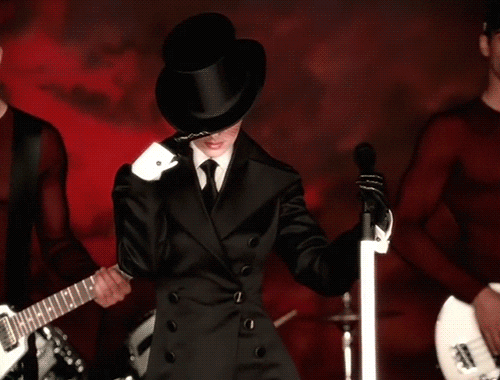 1. Reviewer Bridget loved her leopard print maxi skirt ($45.90). This skirt is legit the most reviewed clothing item in our official Amazon shopwith an average of about four and a half stars! Bridget says: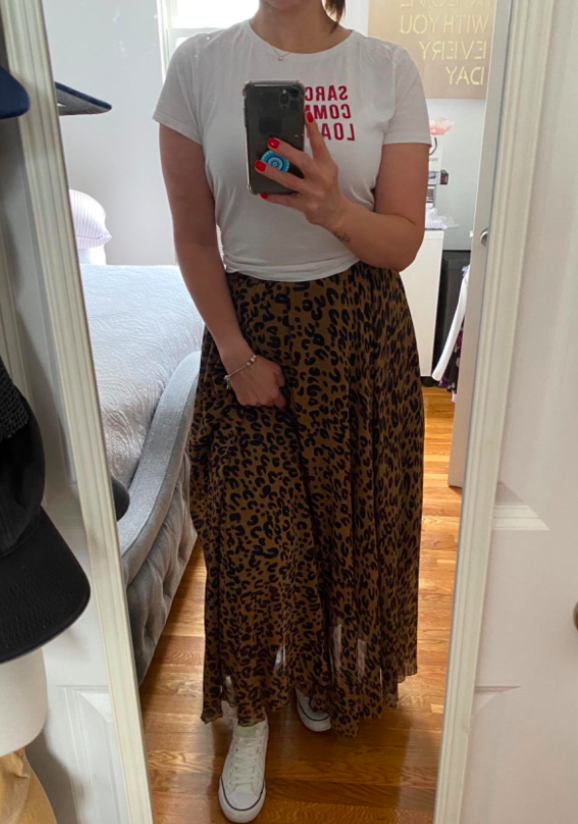 "So comfy! Hides the mom pooch and very flattering even for a curvy figure. Can be paired with a crop top or tucked-in top. Will be buying more skirts like this once we return to the office. A little long if you were to wear lower but could be fixed with wedges or platforms."
2. Our customer Shazia had an initial moment of buyer's remorse but ended up loving one of our bestsellers, the Warm Welcome Grid Turtleneck Dress ($49.90). Shazia noted the following: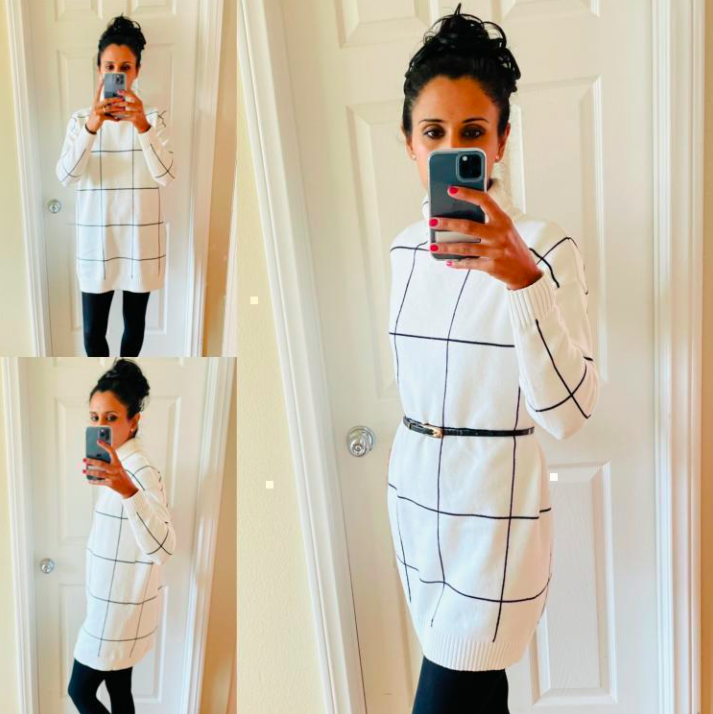 "Nice thick fabric. The quality is fab. Size – I read reviews and saw that it runs small. I didn't want a tight fit so I ordered the M/L even though I would normally wear a small or extra small in most things… When I first put it on, I thought I had made a bad decision as it was quite big but after its first washer/dryer cycle I'm happy with the fit. It's loose enough for the look I want or I can add a belt if I want to see my waist. I normally pair with black knee-high boots but I've seen it with over-the-knee tan boots and I think that looks amazing!"
3. We made a believer out of Nikki with the Pleated Sleeveless Knit Dress ($49.90). It's now going into her "capsule" collection. Her comment reads: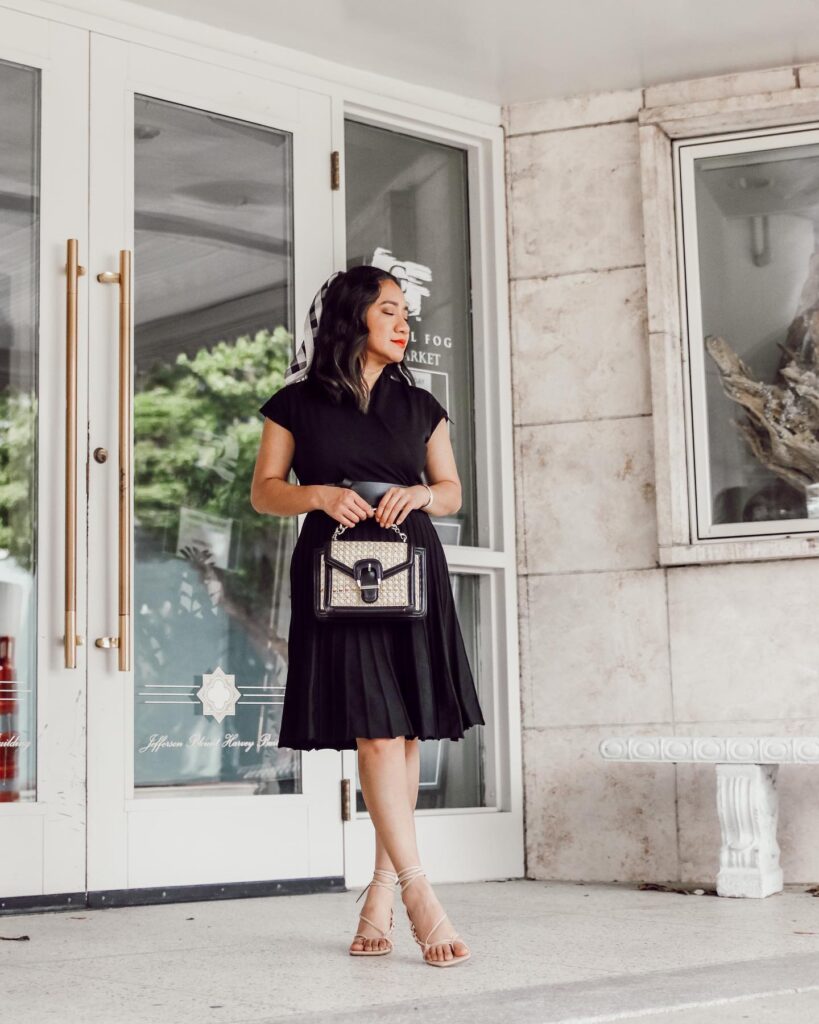 "This piece is going into my capsule. The neckline cut and shoulders are very flattering. I purchased in black and am thinking of buying in the other colour [lavender] as well. The length is perfect for a professional office piece, and the material feels soft and feminine. Just love this dress!"
4. Chicwish customer Deena totally fell for the Fluffy Knit Lounge Set ($53). She wrote:
"I really enjoyed the comfort and fit of this item. It's very flattering and functional! On top of that, it's super soft and cozy. So glad I got this!"
5. Customer Valerie was hesitant about the Stitch Floral Cardigan ($80), finally bought it, and is glad she actually "pulled the trigger" on this purchase.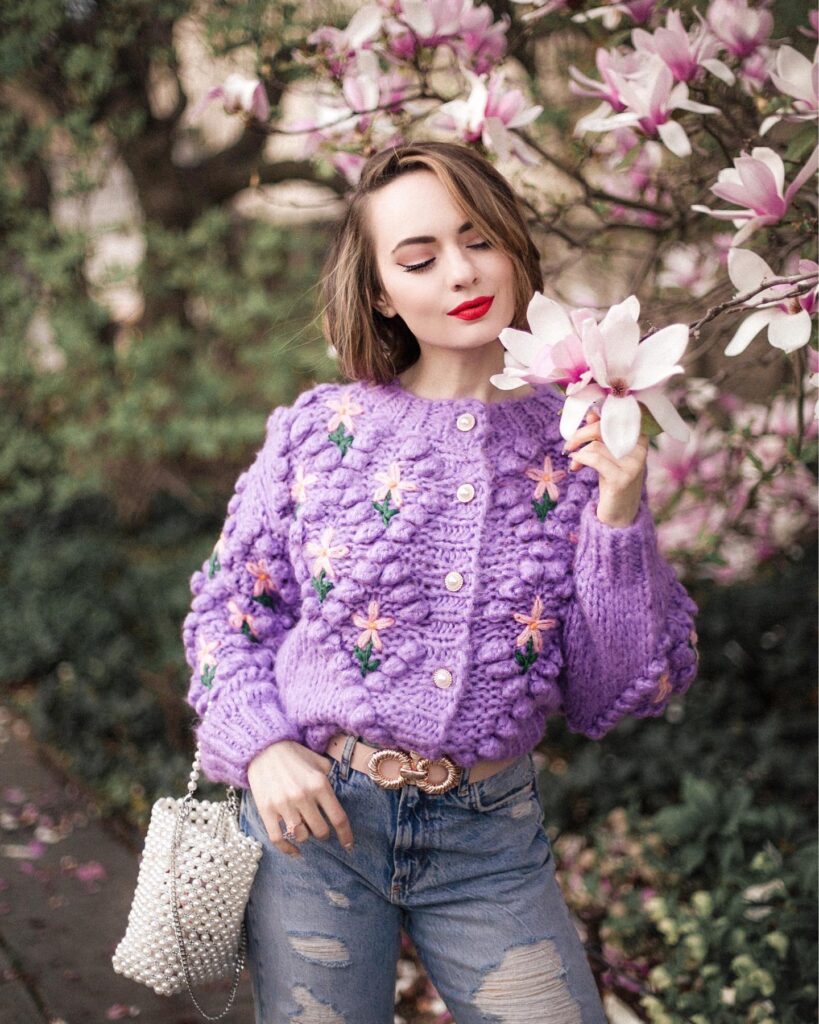 "I eyed this sweater up for some time and finally pulled the trigger. It's adorable and something different and fun… Quality is good, not thin at all. Very soft and fun color. I usually wear a medium in tops and ended up ordering the XS/S for a more fitted look. Would recommend!"
6. Heather K. not only loved the quality of her Lavender Knit Dress ($59.90) but also shared that passers-by couldn't believe she found it on our Amazon Storefront.
(Yes, that Amazon storefront is also "legit" if you saw it too and were wondering. You can order from us via Amazon with ease.)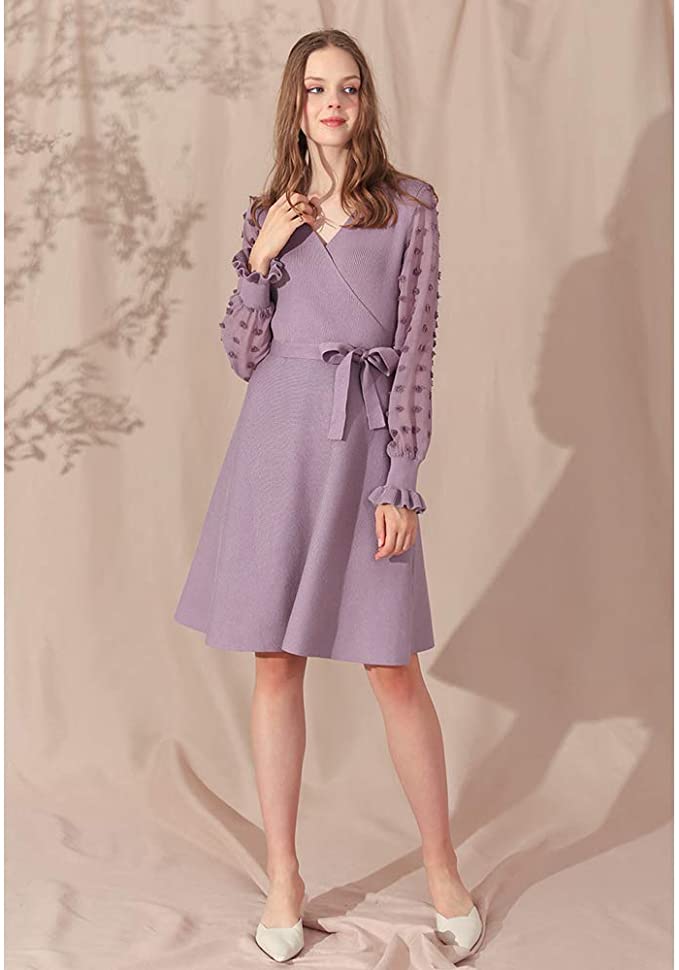 "This is a very high-quality dress! I usually don't spend this kind of money on myself but I am so glad I did! I wore this for my child's baptism and received more compliments than I ever have on a dress! Everyone was surprised this was a dress I ordered on Amazon. I ordered the large size for reference."
7. Shopper Catherine appreciated how luxe her Faux Fur Collared Coat ($89.90) looks, how practically it's designed, and its appropriate pricing.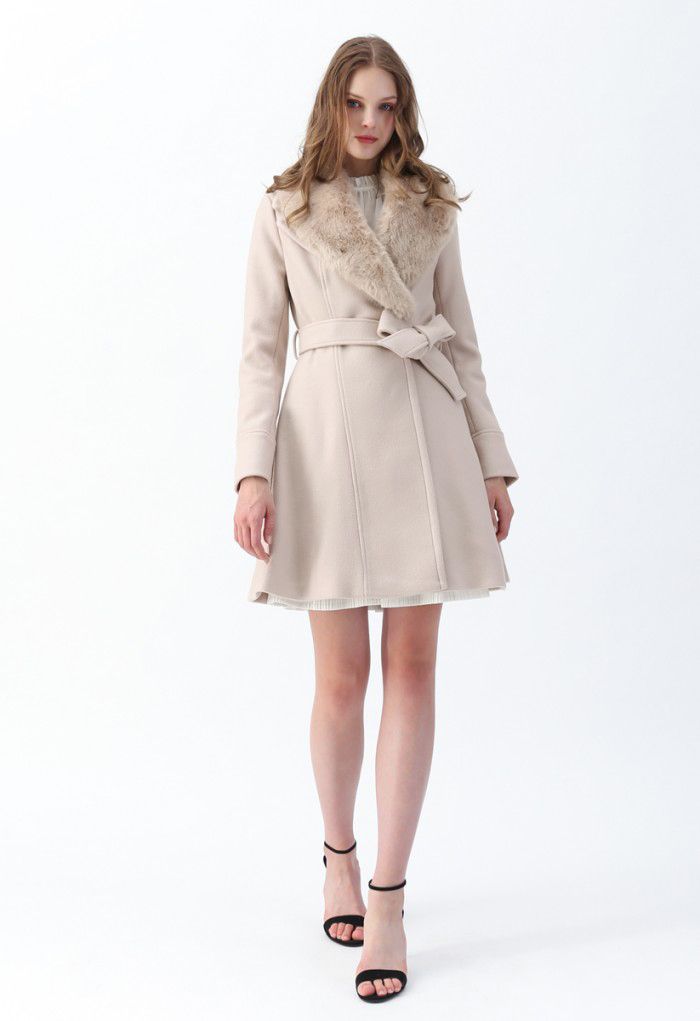 "Very cute coat. Looks more expensive than it really is. Very warm as well. I also really like how the fur is detachable."

8. Happy camper Andrea stated that the knit material of our Knitted Faux Wrap Dress ($51.90) keeps her warm and lasts in the wash.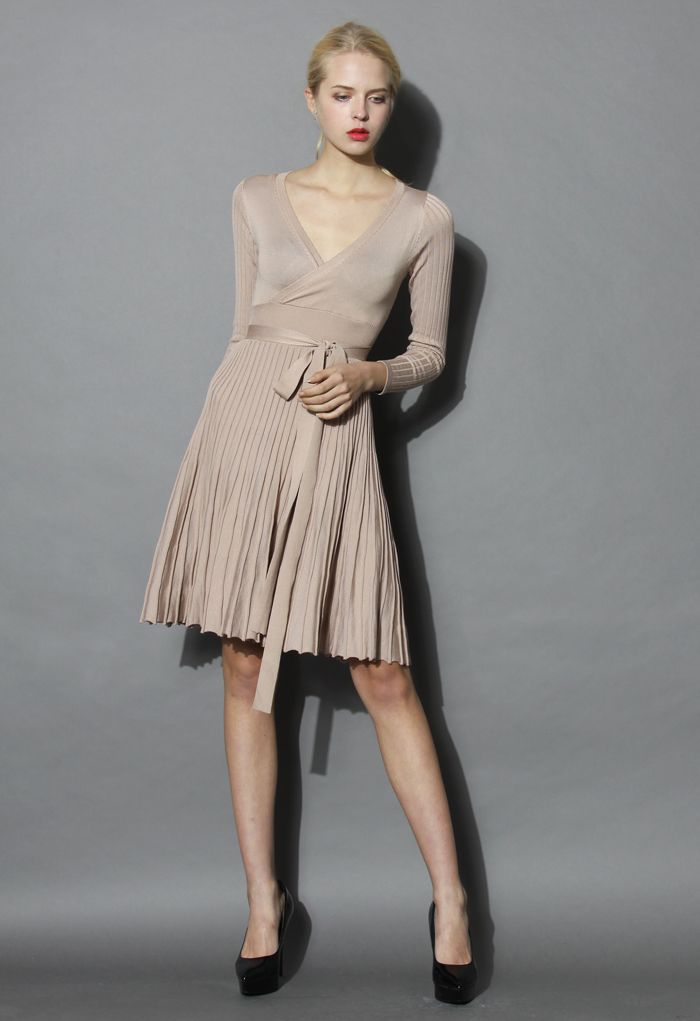 "Cute and comfortable dress [that's warm] since it is knitted. The material looks more shiny online but it's just like sweater material. Fabric has some stretch to it, runs true to size. Adorable dress, very different and unique. The pleats on the bottom give it a very Chic touch. The material seems to be good quality I've worn this dress a few times and it's been fine after washing."

9. Shopper Madelina appreciates how accurate the We Know It All dress ($70) is in real life, in comparison to our photos online. She wrote on our site: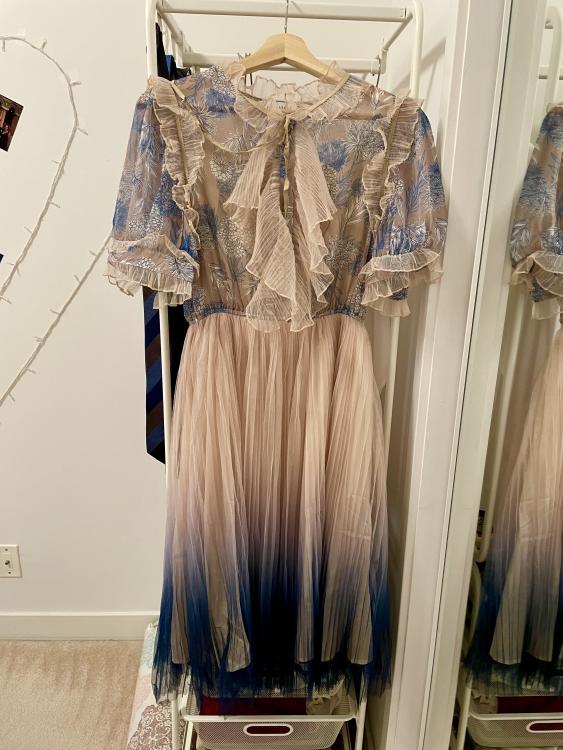 "Totally love it, the fit is true to size, has quality materials, and lovely colours. Exactly as described. I will order again soon. Thanks!"
Looking for more designs with great reviews? Check out this list of designs with the most Chicwish reviews or browse our items here.
Want more Chicwish reviews? Find them on our blog OR conduct a deep dive for yourself on Chicwish.com or Amazon.